The American Association of University Professors (AAUP) has authorized an investigation into the Emporia State University's (ESU) termination of 33 faculty, most being tenured professors. A report will be published online and in the AAUP Bulletin.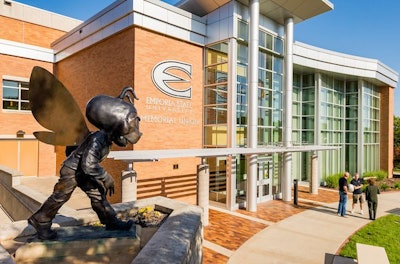 According to the AAUP, the terminations were decided without meaningful faculty participation nor academic due process, and the terminations violated principles of academic freedom and tenure. ESU delivered the terminations through a January 2021 policy by the Kansas Board of Regents which suspended university regulations governing faculty dismissals for financial reasons. The policy was enacted as a response to financial pressures due to the pandemic.
"It is difficult not to construe what has happened at Emporia State as a direct assault on tenure and academic freedom, with grave implications for tenure and academic freedom, not only at Emporia State but throughout the Kansas system of public higher education," the AAUP wrote to the chair of the Kansas board of regents and the president of Emporia State University on Sept. 29.
Affected professors are disputing ESU's claims of financial and operational crisis and alleging that the only measure taken was to terminate mainly tenured appointments.