The mental health crisis affecting college students has become involved in stalled faculty contract negotiations at the University of Illinois Chicago, WBEZ Chicago reported.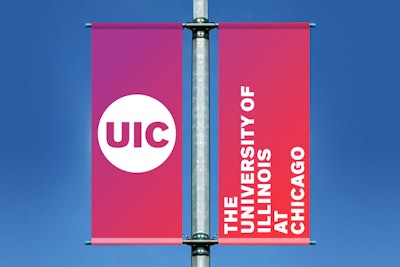 Union members of the UIC United Faculty's 900 – threatening to strike – are asking for increased pay in part to compensate for larger workloads that they say result from students' heightened mental health needs.
The members are also asking UIC to provide free psychological and neuropsychological testing – for conditions such as ADHD, autism, and depression – for students who are feeling immense academic stress.
"Right now, UIC faculty are winging it … and I'm not trained on how I should be supporting these students," said Charitianne Williams, senior lecturer and union communications officer. "I didn't get a degree in that. I have a degree in English."
With the start of the pandemic, the already declining mental health of college students slid even further, with students experiencing more isolation and anxiety. The majority of college students met the criteria for at least one mental health problem following the onset of the pandemic, according to a national survey.
"I regularly have students just breaking down, and not even just in my office anymore," Williams said. "It used to be, the student was having a hard time, they would keep that stiff upper lip until we got into private. But now, students are so overwhelmed sometimes … they'll start crying in class."
This means she has to study up on how best to support her students, which adds work hours, Williams said.
State law allows public universities to refuse to negotiate about anything not related to compensation or working conditions. But if student conditions affect faculty working conditions, then the case can be made that they can be involved in contract negotiations, said Tim Cain, associate professor of higher education at the University of Georgia.
There has been a rise in social movement unionism in the U.S. and Canada, Cain said.
"There's a broader push to improve conditions not just of union members, but the conditions of the larger institutions and society," he said.