Dartmouth College has verbally accepted an agreement for a $21 base pay proposal for student dining workers at a Feb. 18 meeting, The Dartmouth reported.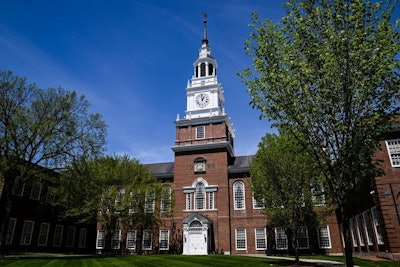 The meeting was called by the school after Student Worker Collective at Dartmouth (SWCD) threatened to strike, which would have had all Dartmouth Dining Services student workers participating.
The tentative agreement includes a base wage increase, annual wage increase based on the cost of attendance, and mental health and sick pay for undergrad student dining workers – the changes will likely take effect by spring. SWCD must vote internally to ratify the contract.
"We will also take this opportunity to review pay scales across the institution to determine if additional changes are necessary," Dartmouth spokesperson Diana Lawrence wrote. "We look forward to announcing the results of that review within the coming weeks."