Rutgers University reached an agreement with its faculty unions Apr. 14 for new contract, after a week of faculty strikes, NBC News reported.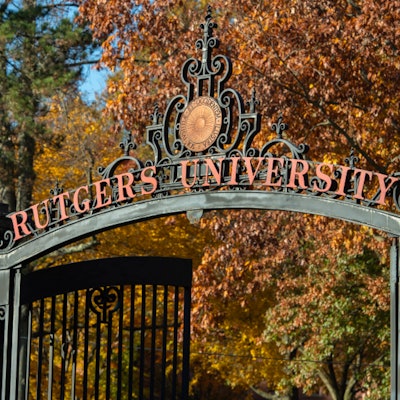 Those on strike – professors, part-time lecturers, and graduate student workers – had been making demands for improvements such as salary increases, better adjunct job security, and guaranteed funding for graduate students.
The agreed upon new deal will increase salaries for full-time faculty and New Jersey Educational Opportunity Fund counselors by at least 14% by the summer of 2025; increase per-credit salary rates for part-time lecturers by 43.8%; increase the minimum salary for postdoctoral fellows and associates by 27.9% over a four-year contract; and enhance wages of teaching and graduate assistants and provide them with multi-year university support.
"Most important, closure on this framework will allow our 67,000 students to resume their studies and pursue their academic degrees," said Rutgers President Dr. Jonathan Holloway. "Nothing we do is as important as living up to the expectations that our students and their families have of us to be fully supportive of them and nurturing of their academic ambitions and dreams."
The amendments are pending ratification by each faculty union, according to Rutgers.
The two sides came to an agreement after New Jersey Gov. Phil Murphy brought representatives from each side together, according to a news release from Murphy's office.