About 93% of Rutgers University educators, researchers, and clinicians have voted to ratify tentative agreements reached by their bargaining committees, The Philadelphia Inquirer reported.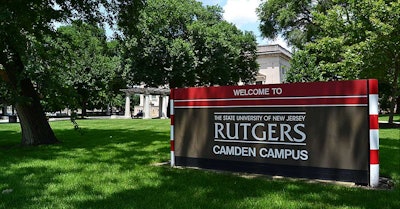 "This vote is the culmination of months of intense efforts by so many people who walked the picket lines and organized with their colleagues," Dr. Rebecca Givan, president of Rutgers AAUP-AFT, said in a statement. "Because of this commitment by our members, we made major gains in these contracts, especially for the most vulnerable and lowest-paid of the people we represent. We didn't win everything we wanted. But what we did achieve is a testament to all of us, and we're proud of it."
In April, unsuccessful negotiations for these contracts had resulted in the first strike in the unions' history. The situation led to a personal intervention from New Jersey Gov. Phil Murphy.
"We are grateful to all those whose hard work contributed to reaching this agreement, and we thank Governor Murphy, his staff, and state-appointed mediators who helped the university and the unions resolve differences on key issues and enable us all once again to focus on the academic enterprise that is the heart of this remarkable university," Rutgers said in a statement.
Under the new four-year contracts, full-time faculty will get a 14% pay increase over the course of the contract; teaching assistants and graduate assistants a 32.6% increase by the final year, raising their salary to $40,000; adjuncts a 43.7% increase over the contract duration; and postdoctoral workers a 27.9% raise over the contract.
Adjuncts will have better job security, with those teaching at Rutgers longer than 12 years getting four-semester appointments and those teaching less than 12 but more than two years getting two-semester appointments.
The contracts also include clauses for an improved appeals process for pay equity.
Nine other unions representing Rutgers staff are still bargaining for new contracts.