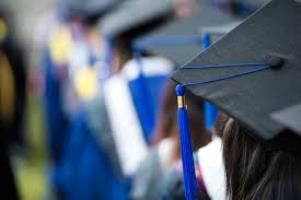 A Department of Education report released Monday found that "states continue to increase high school graduation rates and narrow the gap for traditionally underserved students, including low-income students, minority students, students with disabilities and English learners."
However, a Center for Reinventing Public Education report on Educational Improvement and Opportunity across the country again found bleak educational opportunities in 50 urban areas across the country.
In the ED report, states with the greatest gains were Delaware, Alabama, Oregon, West Virginia and Illinois—Chicago was the only city in the CRPE report housed in any of these states.
Jacqueline Cooper, president of the Black Alliance for Educational Options, said, "The new (ED) report mirrors the CRPE study in many ways, ultimately showing that some states are improving the quality of education provided to Black students, while others are struggling to figure out what works and others are simply maintaining the status quo."
"We need to focus on the places that are improving, like Newark, Memphis, Nashville and Los Angeles, and find ways to replicate those innovative school models that led to those individual successes in other cities around the country," she said.
In a majority of the CRPE report cities, schools at the bottom continued to underperform relative to the performance of the states overall. Among the CRPE report's findings were the ideas that fewer than one-third of cities made year-over-year gains in math or reading proficiency relative to their states; one in four students aren't graduating from high school in four years; and 40 percent of schools in the bottom 5 percent of states' performance rankings remain in the bottom 5 percent for three years running.
Cooper said the findings are a reminder that "no single educational model is a silver bullet for Black families."
"City and state leaders need to develop plans tailored to the needs of the families they serve, and the best plans are likely to include a blend of educational solutions, including traditional public schools, public charter schools and private schools, that will give low-income and working-class Black families high-quality options for their children," Cooper said.
The way to the solution, Cooper said, is through engaging the families in the lower performing districts.
Cooper said, "In our experience, the best solutions will come from the community and will include a blend of options, including high-quality district schools, high-quality public charter schools, and high-quality private schools."
"Leaders need to engage with their communities to understand what will best serve low-income and working-class Black families," she added. "It's not just improving traditional public schools, or just authorizing more charter schools, or just expanding access to private schools. It's a blend of all three solutions combined with community engagement. This is hard work, but BAEO firmly believes it's the best way to serve low-income and working-class Black students and families and we will continue the struggle."