Dr. Roderick Smothers, president of Philander Smith College, will be leaving the school, ending his eight-year tenure, the Arkansas Democrat-Gazette reported.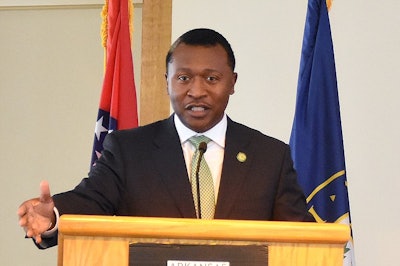 The announcement came in a May 11 email to alumni from Terry Esper, chairman of the school's board of trustees.
"It is time to transition and move the college forward under new leadership," Esper said in the email. Esper did not give details about Smothers' departure.
Esper wrote: "On behalf of the entire Board of Trustees, I want you to know that we remain committed to our mission to graduate academically accomplished students who are grounded as advocates for social justice and determined to change the world for the better."