Prominent Black scholar, author, activist, and philosopher Dr. Cornel West has announced he will be running to become president of the United States as a third-party candidate, Associated Press reported.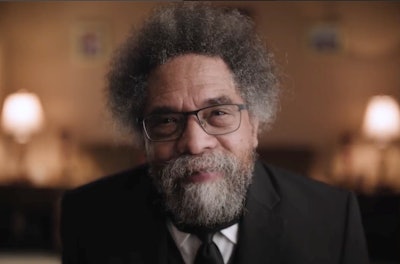 West will seek nomination as a member of The People's Party. He said he wants to empower the marginalized and criticized both major political parties and their leaders, President Joe Biden and former President Donald Trump, both of whom are running again in 2024.
His platform includes wanting to end wars, disband NATO, forgive all student debt, expand Social Security, and invest in clean energy, according to his campaign website.
"In these bleak times, I have decided to run for truth and justice, which takes the form of running for president of the United States as a candidate for the People's Party," West said. "I enter in the quest for truth. I enter in the quest for justice, and the presidency is just one vehicle to pursue that truth and justice, what I've been trying to do all of my life."
West has, in the past, criticized former President Barack Obama as a "war criminal."
Others expected to run for president in 2024 include former Vice President Mike Pence; Florida Gov. Ron DeSantis; South Carolina Sen. Tim Scott; former U.S. ambassador Nikki Haley; tech entrepreneur Vivek Ramaswamy; and former Arkansas Gov. Asa Hutchinson.