Virginia Commonwealth University (VCU) has agreed to pay $995,000 to the family of Adam Oakes, a student who died last year from alcohol poisoning at a fraternity party, the New York Times reported.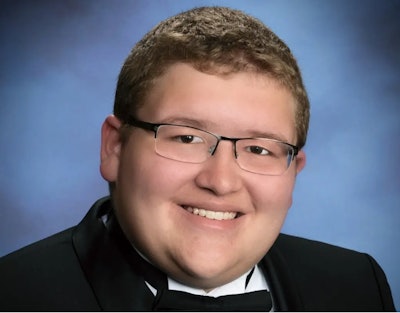 Oakes, a 19-year-old first year student, was found dead Feb. 27, 2021. His death took place at an off-campus party at the Delta Chi fraternity house, after he was told to drink a bottle of Jack Daniel's whiskey, according to Adam's family.
VCU also agreed to make changes to its Greek life, including requiring that alcohol at events be provided by a licensed third-party vendor; offering more hazing prevention training; and dedicating Feb. 27 as a day of remembrance for Oakes and hazing prevention. The school said it would soon begin the process of creating a campus memorial to Oakes.
"As much as we pray to wake up from the nightmare, it just isn't going to happen," Adam's father, Eric Oakes said. "The light in all this is that Virginia Commonwealth University is now making changes to prevent what happened to Adam from happening to anyone else in the future."
V.C.U. permanently expelled Delta Chi from campus, and 11 people were arrested in connection with Adam's death, with six either found guilty or had pleaded guilty. As part of their plea agreements, the six will travel to U.S. universities to talk about how their actions that night affected people's lives, with Eric on-stage, discussing how his life has been ruined by the men's actions.