Virginia Tech has launched an initiative to improve access and affordability to the school for Virginia students.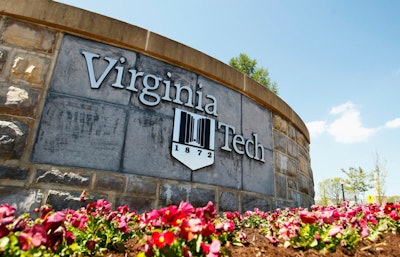 "A Virginia Tech education can be life-changing for graduates and their families and have a positive impact on their communities and the commonwealth," said Dr. Tim Sands, president of Virginia Tech. "Making this experience more accessible and affordable, especially for those who are underrepresented and underserved, is a foundational part of our land-grant mission to provide a quality educational experience that prepares graduates for service and success."
Virginia Tech's scholarships and grants are lower than those of the school's peers, according to the school. The initiative aims to ensure that the school is financially feasible for all.
The initiative will be headed by Dr. Menah Pratt, vice president for strategic affairs and diversity, and Dr. Matt Holt, professor and head of the Department of Agricultural and Applied Economics.
"In order for Virginia Tech to continue to be a destination for talent, we have to offer competitive financial aid packages, particularly for our most financially vulnerable families," Pratt said. "Our support should not be limited to scholarships that cover tuition and fees. We should also provide support to cover transformational experiences during the course of their time at Virginia Tech."