Elon University's Gender & LGBTQIA Center (GLC) has received nearly $300,000 to bolster gender-based violence reduction efforts.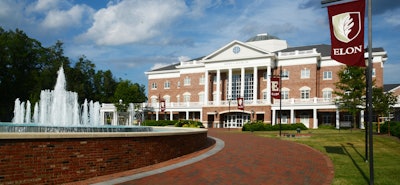 The grant – from the Department of Justice's Office of Violence Against Women – will go towards "Elon: Connect. Prevent. Transform," a project that aims to improve prevention and response, especially for LGBTQ+ and BIPOC (Black, Indigenous and People of Color) students, on campus during the next three years.
Gender-based violence encompasses sexual violence, intimate partner violence, and stalking.
The project will work to improve service coordination, knowledge of survivor resources, and service access, and build a student community engaged in prevention of gender-based violence.
"We have a strong desire from faculty, staff, students and community partners to serve survivors well and expand prevention education, but are often limited by staff capacity," said GLC associate director Becca Bishopric Patterson, the grant's author and primary investigator.
The grant will allow GLC to hire an assistant director for violence prevention and training, she said.
"We will bring campus and community partners who serve victim-survivors together to brainstorm creative solutions for reaching students in new ways and giving these professionals opportunities to deepen their knowledge on cultural humility, cyber-stalking, sex trafficking, and many other important topics related to sexual and interpersonal violence," Patterson said.