Starting this fall, the City University of New York (CUNY) has replaced traditional remedial math and English courses with more equitable "corequisite" courses, an accomplishment in CUNY's seven-year effort.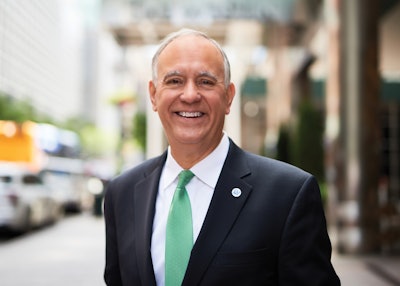 Corequisite courses give students academic support to help them succeed; count toward degree requirements; and, unlike non-credit bearing remedial courses, count for academic credits.
"Replacing the outdated remedial approach with a more effective, equitable and evidence-based system is an important advance in our ongoing mission to provide our students with educational opportunity and the support they need to succeed," said Chancellor Dr. Félix V. Matos Rodríguez. "I am also proud that these systemic CUNY changes and reforms were spearheaded by our academic leadership and faculty, and they exemplify our steadfast commitment to transforming the CUNY system to meet the current needs of New Yorkers. The elimination of traditional remedial courses on all campuses is an important milestone on this journey."
Before this change, students had to pass remedial courses before taking college-level courses. 78% of CUNY's new associate-degree students were assigned to traditional remedial classes in at least one subject – most commonly math – and most assigned had low course completion, retention, and graduation rates.
And these students had to pay tuition and use federal and state financial aid for such courses. The traditional system also disproportionately affected underserved communities, given that most of the students assigned to remedial courses were low-income students of color. This leaves such students unable to make degree progress during that period.
CUNY has now removed stand-alone traditional remedial courses at all 10 associate degree-granting colleges.