The number of applications for the Fall 2023 admissions cycle generally declined across the University of California (UC) system, particularly among nonresident applicants, The UC San Diego (UCSD) Guardian reported.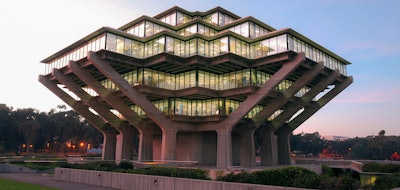 The finding comes from a UC Office of the President report, which showed that there was a 2.2% decline in total applications from the previous year's admissions cycle. As a whole, UC's campuses saw fewer applications from in-state community college applicants, out-of-state applicants, and international applicants, the last of which make up a significant portion of the decline.
UCSD only experienced a decrease among international students.
"Without speaking with students on why … we speculate there may be growing interest in attending colleges and universities in [the international applicants'] home countries, geopolitical considerations, some ongoing COVID-19 travel restrictions, etc.," said Jim Rawlins, UCSD associate vice chancellor for enrollment management.
The community college student decline aligns with an overall enrollment decrease at such schools, mainly attributed to the COVID-19 pandemic.
UC Los Angeles freshman applications from California, out-of-state, and international students have decreased from last cycle. Meanwhile at UC Riverside and UC Santa Cruz, freshman applications from all groups have increased.
UCSD's own application decrease is likely less about affordability, given that almost 70% of the school's students get financial aid, Rawlins said.
Applications from most racial groups declined across the system but saw a slight increase in Chicano/Latino and Indigenous applicants. But at UCSD, almost all minority applicants, other than Asian Americans, rose.