Dr. William E. Cox, president & CEO of Diverse: Issues In Higher Education, has been appointed to the board of trustees of his alma mater, Alabama A&M University.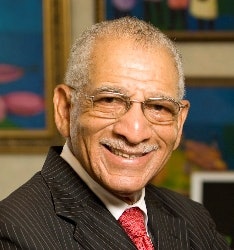 The Alabama State Senate approved Cox's appointment last month "pursuant to the Constitution of Alabama and pertinent status."
Cox, who started Black Issues In Higher Education—the precursor to Diverse: Issues In Higher Education —with Frank L. Matthews in 1984, has had a long career in education, having worked as an instructor in the U.S. military, eventually becoming a high-ranking administrator in charge of education for the Air Force.
After graduating from Alabama A&M in 1964, Cox received two master's degrees from Ball State University and a doctoral degree in higher education from George Washington University.