Seven graduate students from across the country were recently named recipients of the 2019 K. Patricia Cross Future Leaders Award by the Association of American Colleges and Universities (AAC&U).
The K. Patricia Cross Future Leaders Award honors graduate students who display qualities as future leaders of higher education by showing their commitment to academic and civic responsibility in themselves and in others, and whose research and work show a strong emphasis on learning and instructing, according to an AAC&U release.
The award is named after Dr. K. Patricia Cross, a professor emerita of higher education at the University of California-Berkeley.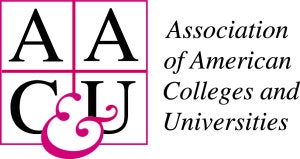 The 2019 Cross Scholars are:
Brianna Benedict, Engineering Education, Purdue University
Naniette H. Coleman, Sociology, University of California, Berkeley
Andrew Katz, Engineering Education, Purdue University
Aurora B. Le, Public Health, Indiana University
Shelbi Nahwilet Meissner, Philosophy, American Indian and Indigenous Studies, Michigan State University
Hannah Volkman, Public Health, University of Minnesota
Arley R. Ward, II, History, University of Arkansas
"This year's scholars are serious and published researchers, award-winning teachers, campus leaders, and catalysts for campus/community involvement," Cross said. "Their stories are amazingly diverse . . . and, taken together . . . give us a vision of an American higher education that will serve our increasingly complex society."
The 2019 Cross Scholars will be honored at the AAC&U's 2019 Annual Meeting from January 23-26 in Atlanta.