To experience the thrill of getting into college, a student must first complete a college application, a process that can be notoriously lacking in joy.
The Common App, a non-profit organization with over 1,000 institutional members working to equitize the college application process, offers a dose of happiness for hopeful students when they finally hit the submit button on their applications: a small shower of confetti sprinkles across their screens in celebration.
But Common App wanted to find a more tangible, simpler way to connect prospective students with joy while focusing on equity, said Jenny Rickard, president and CEO of Common App.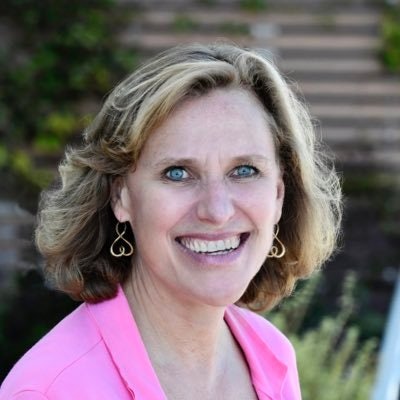 "We're trying to change the narrative about access to higher education—to move it from one of scarcity to opportunity—helping students see they can have an opportunity right up front," said Rickard.
So, two years ago, they began a pilot program inspired by Idaho's Direct Admissions initiative. First, Common App partnered with three Historically Black Colleges and Universities (HBCUs) in Tennessee, Maryland, and Virginia, then expanded to New Jersey and six institutions. Common App reviewed the high school performance data of students who had created an account but had not yet completed their applications. Common App then sent emails to those students who qualified offering direct admission to one of their partner institutions.
The results show that students who received direct admission, particularly students of color, first generation, and low-income students, were three to four times as likely to apply to the admitting institution and sent out more applications overall than the control group which did not receive direct admission. Qualitative analysis of students' responses to direct admission showed that they experienced a boost of confidence and excitement about their future: joy.
"We found strong evidence that the impacts of this intervention were most significant for Black, Latinx, and first generation—nearly 9% of Black and 8% of Latinx students responded to a direct admission offer by submitting applications," said Rickard.
Jordanna Maziarz, director of undergraduate admissions at Montclair State University, a participating institution in New Jersey, said that some students couldn't believe it when they read their emails.
"There were a few [students] who contacted us like, 'Is this real?' It was a golden ticket for some of them who didn't think they'd be sought after for this opportunity," said Maziarz. "I think they felt really special, especially the students who had not been admitted anywhere else."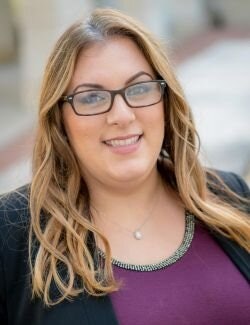 Some students even worried that the initial email was a scam, something Common App is keeping in mind as they move into the next year's direct admission program. The Common App makes adjustments based on feedback and data gathered from their previous successes and failures. The first pilot program occurred in March 2021, fairly late in the application timeline. Out of the 3,300 high school seniors that were sent direct admission letters, 66 students responded. Of those, eight went on to enroll at their admitting institution.
"What is success? If we get just one student to go to college who might not otherwise have gone, that's success," said Rickard. "We did it very late in the process, and with institutions that a student may not have had on their radar. It's also understandable that we'd have a lower response rate in March."
The pilot's second year got an earlier start in January 2022, this time sending letters out to 17,707 students from the four participating states. The enrollment data is still coming in, but the Common App does know that 830 direct admission students applied to their admitting institutions.
Part of the second-year pilot, Montclair State sent direct admissions to 3,000 students, and they received 249 (8%) applications, and 235 persisted into their freshman year. The numbers were not surprising to Maziarz, who acknowledged that the behavior of these direct admissions students would be different than those who sought out the institution on their own.
"I wouldn't expect their behavior to be the same," said Maziarz. "Even if we were the first school they applied to, we hope it encouraged them to apply to others."
Maziarz said that Montclair State hopes to participate in the program again next year, one of ten institutions that have yet to be announced. For Rickard, this experimental program has been a success in that it has produced more equitable outcomes for minoritized and first-generation students.
"The fact that it's eliminated a big barrier, the psychological barrier, could definitely be something that helps people realize that college can be possible, that they can actually go," said Rickard. "That could really help people going on to college, making it more of an abundant resource than a scarce one."
Liann Herder can be reached at lherder@diverseeducation.com.