The Academic Pipeline Exchange is an open access database charting diversity, equity, and inclusion (DEI) programs in businesses, organizations, and institutions of higher education across the nation.
While the full database is only in its initial stages, Drs. Curtis Byrd and Rihana Mason are already working to turn their idea into a nationwide standard.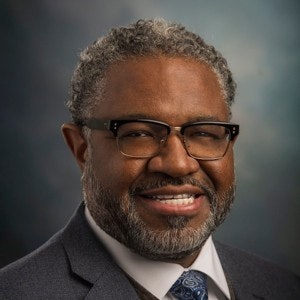 Byrd and Mason are authors of the 2021 book Academic Pipeline Programs: Diversifying Pathways from the Bachelor's to the Professoriate, which highlights best practices in diversification programs in higher education, like the University of Maryland, Baltimore County's Meyerhoff Scholars Program, which is diversifying Science, Technology, Engineering and Mathematics (STEM) fields, and organizations like the National Center for Faculty Diversity and Development, a professional development group that assists the transition from study to career.
"We're looking at creating a national clearinghouse of diversity, BIPOC [Black, Indigenous, People of Color] initiatives for minoritized students, faculty and staff at universities," said Byrd. "What we're finding is that these programs are absolutely needed in the climate we're in right now. We've not seen the growth that we want. There's diversity happening among students, where the pipeline is slowing down is at the faculty level."
Byrd, former special advisor to the provost at Georgia State University (GSU), said that institutions are struggling to diversify their faculty. Despite the increasing number of PhDs, those graduates are not continuing into the professoriate.
"So, we're trying to figure out, how do we shift that, using these pipeline initiatives to move us in that direction, and helping institutions understand what they have, as they figure out ways to develop pipelines into doctoral programs and faculty positions," said Byrd., who recently appeared on a panel sponsored by Diverse at the annual meeting of the Association of American Colleges and Universities (AAC&U) in San Francisco.
Pipeline and diversity programs in the database are assessed through what Byrd and Mason call the THRIVE Index: Type, History, Research, Inclusion, Identity, Voice and Expectation. These themes capture what kind of program is being indexed and its position at its institution, the historical context of the program, research components and how those are allocated to students, faculty, or staff, how programs strengthen and support identity and create inclusive spaces, how the programs capture and share participants' voices, and what the overall goal of the program or initiative's outcomes should be.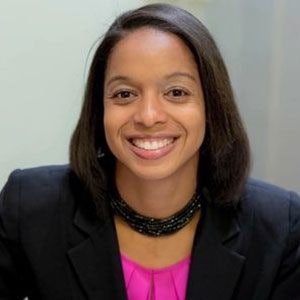 It's through the THRIVE Index that Byrd and Mason want to begin their national catalogue, open to internal and external sources, sharing DEI progress and commitments at these institutions as they work toward their strategic goals. So far, five institutions have joined the effort, including the University of Georgia (UGA), Brown University, the University of Vermont (UVM), and GSU. Five years from now, Byrd and Mason want their membership to reach 100 higher education institutions.
This kind of database is critical for institutions to have better awareness of what's happening on their campus, said Mason, a research scientist at GSU. She added that, as GSU serves over 50,000 students, the THRIVE Index helped her institution discover the myriad of diversity programs and initiatives that were taking place.
"Being able to see something for Black students that was being sponsored in housing and sponsored with the library, as an example, I think was very eye opening," said Mason. "Our system, the Academic Pipeline Exchange, brings all of what institutions do to be used as a central piece for people to be aware of what's happening and how it's moving their strategic plan forward."
By building a nationwide clearinghouse of these programs, Byrd and Mason hope to bring greater awareness to institutions and also to the public. Interested community members could tap into the database and see what programs their local institution is running, how they are supporting marginalized individuals, across race, gender, sexual orientation, disability, and veteran status, follow the pipeline from pre-school to postgraduate degrees.
"Schools have all these different mechanisms to show you what they're doing, but really—do they?" asked Byrd. He added that many institutions do not have information that is easy to find, "especially for any minoritized students, like those that don't have parents used to the system to point them in the direction of what to do."
Dr. Amer F. Ahmed, vice provost for DEI at UVM, said his institution is excited to be among the initial participants in this database. UVM is collecting THRIVE Indexes from their units and expects to see database results sometime in May. Ahmed said, when he first learned about the database development, he knew it was the right time for UVM to sign on.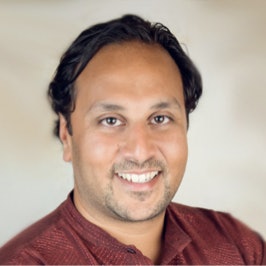 "We do more than many people realize, both internally and externally. In addition, I don't think it's very easy to find what we're doing, even coming in as Chief Diversity Officer for the last year and a half, I feel like even I continue to learn about great things that are happening in different parts of the university," said Ahmed.
Ahmed added that he is excited to use this data to begin UVM's first ever, data-driven, DEI strategic planning process. The THRIVE Index will help UVM set realistic goals, ones that put just as great an emphasis on the retention of diverse students, faculty and staff, as well as their recruitment.
"I think there's an assumption based on our geography—there's a perception that we may be very committed to LGBTQ+ issues but we might not have the same types of advancements with regards to DEI on the racial or ethnic dimensions," said Ahmed. "I think that's important for our overall recruitment and retention of faculty, staff and students for external constituencies to be aware that we're doing a lot more than people realize, and that maybe UVM is something they might want to be a part of."
Liann Herder can be reached at lherder@diverseeducation.com.
Editor's note: Due to a reporting error, an earlier version of this article misspelled Dr. Amer Ahmed's name. We regret the error.