Students from underrepresented backgrounds face considerable barriers when it comes to completing a community college program. Nationally, only 24% of African American, Latinx, and Native American students finish within two years.
But Dougherty Family College (DFC), a two-year associate degree program at the University of St. Thomas in Minnesota, where almost all the students are minoritized and nearly three-quarters are first-generation, has managed to buck this trend. DFC has graduated an average of 56% of its students since its formation in 2017. How has the college pulled this off? By smothering its students with support.
At DFC, every student gets a scholarship of some amount, and the average student cost is under $3,000. DFC students receive a free laptop, textbooks, a bus pass, and 10 meals a week. They have access to financial aid counselors, college persistence counselors, and a life coach, and are placed into paid internships after they finish a professional development course.
"Staff were everywhere. Resources were everywhere," said Jalyn A. Hall, a first-generation African American student at DFC. "It made the process so much easier."
Juan A. Del Valle López, a first-generation DFC student from Guatemala, agreed.
"Getting to school and knowing you're going to have at least two meals, that's a great way to focus on your academics instead of other problems," he said.
That's just how Dr. Buffy Smith, DFC's dean, intended it.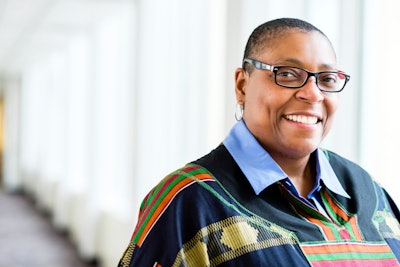 "When we designed the Dougherty Family College educational model, we were very intentional [about] removing the financial, academic, and social barriers that our scholars would face," she said. "[DFC's] success is driven by the level of personal care and support that we can provide our scholars."
DFC's approach is in line with recent research showing that student success requires a comprehensive approach. The support that DFC gives its students is not simply financial. DFC uses a cohort model in which students take all their classes as part of a group of 25. This helps them bond quickly and support each other.
"Professors encourage you to get to know each other, work together, help each other with problems, hold each other accountable," said Hall. "It was easy for us to lean on each other."
Each cohort is assigned to a mentor, who meets with the full group once a month, as well as each member individually.
"We take it to another level of intensity in terms of mentoring where we're really trying to understand our scholars from a whole person approach," said Smith. "We want to know not just how well you're doing in class, but what are those factors that could impede your success."
Del Valle López reported talking to his mentors extensively, about everything from academics to personal struggles.
"There's been some family problems for me and just having someone to talk to about that has been really helpful [in] regaining the confidence and will to be successful," he said.
DFC's curriculum is also designed to be culturally sustaining, with diverse source material and assignments about social issues that may affect the students.
"When they can see themselves in the readings and the assignments, that it's relevant to their lived experiences, they perform better," said Smith.
These types of student supports are expensive, however, and may be beyond the means of a typical community college.
"There's a heavy lift in terms of philanthropy," said Smith. "I spend a lot of time fundraising. We're very blessed to have a strong, committed, and dedicated alumni board."
DFC receives support from the founding family of the college, as well as corporations including U.S. Bank, Target, and 3M.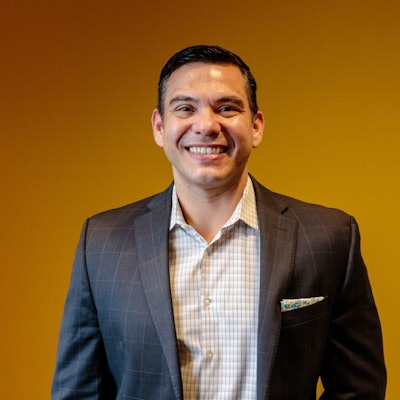 Dr. Wil del Pilar, senior vice president of The Education Trust, a nonprofit focused on educational equity, praised the program's design and said that the level of support was relatively unique for a two-year program. But he raised some concerns.
Unlike many community colleges, DFC has a selective admissions process. Students must have a high school GPA of 2.5 or higher, and show "perseverance, resilience, and the commitment to achieve educational goals." This may help account for the high graduation rate.
"If you weed out certain students, of course you can get better outcomes," said del Pilar.
He also pointed out that DFC may remain unaffordable for some, particularly undocumented students who aren't eligible for federal aid. DFC's average out-of-pocket cost for students who didn't file a FAFSA was just over $4,500.
"If I'm an undocumented student, $4,500 is probably more than my family has in the bank or has ever had in the bank," said del Pilar. "It isn't a full cost of ed model."
del Pilar added that this was more of a criticism of an educational system that doesn't offer enough funding for student success than of DFC itself. But he expressed worry over what would happen to students after they finished DFC and transferred to a four-year institution.
"You start off with all these amazing supports and then the students get into the four-year program, and it's gone," he said. "If they're struggling with transportation, they're still going to struggle with transportation for the last two years of college."
Hall, who is graduating this week, got a scholarship to study for her bachelor's at St. Thomas. Although she said that the transition would be scary, she was mostly excited.
"I'm blessed to have been able to get this far without burdening my family or adding extra pressure on top of my assignments," she said. "Everything was laid out for me to succeed. I literally had no excuse to fail."
Jon Edelman can be reached at JEdelman@DiverseEducation.com