UNCF (United Negro College Fund) is launching a center to train fundraising professionals with culturally informed expertise, racial justice, and social equity.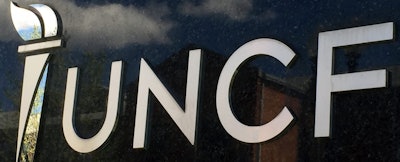 The Philanthropy Institute (UNCFPI) – designed by fundraising professionals at Black and other underserved organizations – seeks to cater to the unique needs of fundraisers working with communities where Black, Indigenous, and people of color (BIPOC) live.
"The UNCFPI is an innovative development operation that will provide essential resources for fundraising professionals at UNCF-member institutions and will further position our schools as competitive institutions for higher education," said Dr. Shawna Acker-Ball, senior director of UNCF's Teaching + Learning Center. "The Institute is set to become a leading education and training organization in the unique BIPOC fundraising space."
Black donors give 25% more of their income than other racial groups, according to the UNCF.
The institute will begin offering courses next year in January.