The University of Washington (UW) and Google have announced a $400,000 gift from the tech giant that will go towards efforts to diversify the field of K-12 computer science education.
Computer science is one of America's most critical fields. It's also among the fastest growing. But it is dominated by white and Asian males. This effects both the culture of the tech world and the products that it creates—from facial recognition software that can't recognize Black and brown people to algorithms that lead users down racist rabbit holes.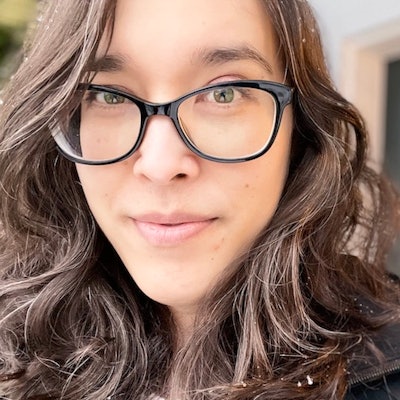 The lack of diversity is mirrored in the computer science teaching force. According to a 2021 report by the Computer Science Teachers Association and the Kapor Center, a non-profit focusing on the intersection of racial justice and technology, only 19% of PreK-12 computer science teachers are Black, indigenous, Latinx, or Pacific Islanders. This absence of diversity makes it harder to recruit students from under-represented backgrounds into the field, creating a vicious cycle of non-representation.
Google's gift will bolster UW's efforts to tackle the issue with the STEP CS program. In the program, whose acronym stands for Secondary Teacher Education Program, Computer Science, master's candidates at UW's College of Education learning to teach other subjects like English and social studies spend an extra quarter earning a certificate in middle or high school computer science pedagogy. The money will allow UW to subsidize the $6,000 tuition of all of the students in the program, as well as to offer a $2,000 cost-of-living stipend to students from backgrounds that are under-represented in computer science.
This financial help is critical to the program's ability to attract a diverse array of teaching students. According to Dr. Amy J. Ko, professor at UW's Information School and co-founder of the STEP CS program, most teaching graduates need to find jobs in the spring and summer before their teaching jobs start and can't afford to pay for an extra quarter of education.
"If that funding wasn't there, there just wouldn't be enough money to support the diversity of socioeconomic status that's necessary for diversifying the teacher workforce," said Ko.
In addition to the teaching the principles of computer science pedagogy, STEP CS seeks to offer a justice perspective, to explore how computer science relates to bias, discrimination, and oppression. Students will take a class taught by Ko called Computer Science Equity and Justice. This focus is part of what drew Google to the program.
"The program stands out because of the uniqueness of the curriculum. The focus on racial equity, the cultural relevance of the pedagogy [Ko] was creating," said Shawdee Monroe, U.S. west regional lead, tech education outreach & partnerships at Google. "It was a great opportunity for us to invest in."
Google's record on issues of diversity is mixed. Although the tech giant has spent hundreds of millions of dollars on racial initiatives, it has also battled accusations of fostering a racist corporate culture. In 2020, it ousted the co-leader of its Ethical AI team, a black woman, after she refused to retract a paper on potential ethical problems with AI language models, including that they could reflect biases. Google's gift to UW is significant, but, in the scheme of things, small.
The 2021-2022 cohort of STEP CS students—the inaugural group—numbered nine, with five students from under-represented backgrounds. With Google's help, this year's goal is to accept 20 students. In Washington State, recent legislation mandates that every high school district make a computer science course available to all students. Ko estimates that 900 new teachers are needed. She is collaborating with faculty from other universities, around five of which she hopes will soon start similar programs. According to Ko, there are also similar programs starting in other states, including Florida, Indiana, and New York.
Ko estimates that the money from Google will allow the program to run for another five years, with additional funding from the National Science Foundation and the university funding another five. This security allows Ko to focus on ensuring that the program becomes permanent.
"$1 million is the threshold, where, if we converted it into an endowed scholarship, it would yield enough interest annually to subsidize a cohort in perpetuity," she said.
Although she doesn't have any of the money yet, she is optimistic that it will come.
"I think that it's going to become unignorable that everybody needs to know something about computing, and public education is how we do that," said Ko. "At some point, the world will have to reckon with the fact that this really critical knowledge that only a very tiny slice of the public has right now is something that everybody deserves. So, I think that's all going to work out."
Jon Edelman can be reached at JEdelman@DiverseEducation.com.