Renowned jazz pianist Ramsey Lewis, one of the U.S.'s most successful jazz musicians, has died at age 87, the Associated Press reported.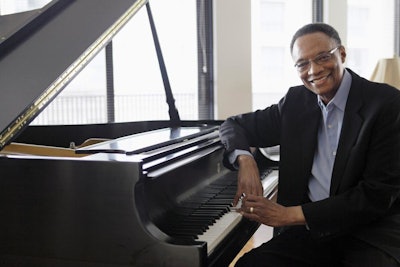 Lewis – a Chicago native – died Sept. 12, in his sleep at his Chicago home, according to his son, Bobby Lewis.
"He was just at peace," Bobby Lewis said. "Most people say when they met dad that he was a class act. He was that way even through his last breath."
Lewis boasted a career spanning more than 60 years, one that began with the Ramsey Lewis Trio. He earned three Grammy awards and seven gold records.
Lewis had more than 80 albums to his credit, with 1960s hits such as "The 'In' Crowd," "Hang on Sloopy," and "Wade in the Water." He performed with the likes of Aretha Franklin, Tony Bennett, Al Jarreau, and Pat Metheney.
Lewis also hosted shows, including "The Ramsey Lewis Morning Show," "Legends of Jazz with Ramsey Lewis," and "Legends of Jazz with Ramsey Lewis."
"Ramsey's passion for music was truly fueled by the love and dedication of his fans across the globe," his wife, Janet Lewis, said in a Facebook post. "He loved touring and meeting music lovers from so many cultures and walks of life. It was our family's great pleasure to share Ramsey in this special way with all those who admired his God-given talents."
Lewis's memoirs are scheduled to be published next year, said Brett Steele of Steele Management, which represented Lewis.