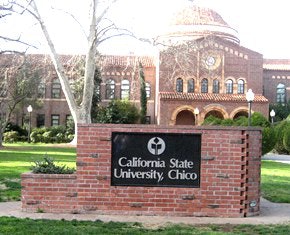 SAN FRANCISCO — Several years ago, California State University, Chico financial aid advisor MaiHoua Lo spent countless hours preparing a bilingual presentation for the families of Hmong American high school seniors who had received letters of admission.
Lo's presentation would coincide with the university's spring preview, in which academic deans and student services officials welcome onto campus all high school seniors who have been admitted, along with their families, in efforts to coax them into enrolling in the fall. Many parents of Hmong students lack college degrees, so Lo felt that extra outreach was essential. She even called the families to explain the importance of the university's open house.
But, none of them turned out for the event — an outcome that frustrated Lo.
She and her Hmong colleagues from Chico State shared such anecdotes last week during the annual conference of Asian Pacific Americans in Higher Education (APAHE). Since its 1987 inception, the organization has developed programs and addressed issues impacting Asian Americans and Pacific Islanders, such as the difficulties and disparities faced by some of the ethnic subgroups.
In a session focused on advocacy for Hmong American college students, Lo and her Chico State co-presenters gave a glimpse into factors that resulted in an abysmal 7 percent of those students graduating from their institution a year ago, after enrolling as freshmen in 2009. And at least 40 percent of the 2009 cohort was no longer enrolled a year ago. The Chico State educators researched Hmong student populations at Fresno State and Sacramento State and found similarly poor graduation and retention rates.
One survey of Chico State's Hmong students indicated that three fourths of respondents said their parents had never visited the campus. The reasons included parents being ambivalent or too busy or students believing such visits had nothing to do with their academic success.
"We have to find ways to get parents involved," Lo said. "We need to educate the parents — maybe it's bringing them for overnight stays on campus — but they need to understand how our students live."
Another survey showed that nearly half of respondents live in cities 10 miles or further from Chico State and usually commute by bus, meaning they typically leave campus by 5 p.m. every afternoon, making it nearly impossible to access tutoring or other academic assistance.
Descended from tribal farmers in Laos, Cambodia, Thailand and Vietnam, the Hmong had no formal education in those countries prior to the Vietnam War, when American forces recruited men and boys to halt the transport of supplies on the Ho Chi Minh Trail.
At the APAHE conference, a Cal State East Bay undergraduate in the audience suggested to his counterparts from other universities that they introduce their parents to staff and faculty of Hmong descent to tap into the cultural tendency to look up to community elders. "The faculty and staff are the elders at school," the student said.
At Chico State, Hmong Americans make up more than one third of the 872 AAPI students this year. Instead of seeking out academic counselors, Lo said, Hmong students there tend to obtain academic advice and resources from older siblings, as well as from the staff of Upward Bound — even though they're already alumni of the college preparatory program.
However, Lo and her colleagues were heartened by a Chico State student leadership retreat last month, in which 90 percent of participants were Hmong. Future plans include a student-run and -managed mentoring program benefiting Hmong American undergraduates and perhaps an Upward Bound alumni lab for commuters to provide them a home away from home.
With a theme of "Recognizing Our Legacy, Seizing the Moment, Envisioning Our Future," APAHE conference sessions examined challenges in academia that have been overcome, as well as those that remain. Other topics included Asian American studies curriculum and pedagogy relevant to low-income students from refugee and other immigrant families and how various subgroups within AAPI communities are adversely affected by diminished educational and legislative resources.
Meanwhile, many of the conference presentations juxtaposed the achievements of AAPI elder statesmen and women in academia alongside the promise and potential of the millennial generation.
During opening remarks, San Francisco State University Dr. Leslie Wong urged conference attendees to work harder at building a pipeline of Asians to the college presidency. Nationally, only about 1 percent of college presidents are of Asian descent, according to the American Council on Education, a figure that has languished for the past 25 years. Meanwhile, Asian Americans currently comprise about 10 percent of ranked faculty lines, Wong said.
"As each one of us retires, there ought to be five or even 10 mentees ready to step up," said Wong, whose academic career stretches three decades. "Asian Americans should be at the leadership table, but, instead, we're on the table. Let's push the ship forward. We haven't been effective at building a pipeline."
But Wong and others also acknowledged that that won't happen without increased support and outreach to students who could eventually join that pipeline.
Some of those students are undocumented residents of this country, a topic that was explored in a separate conference session. Congress has yet to pass so-called Dream Act legislation, but the California legislature has already done so, and the measure allows students from undocumented families to receive non-state-funded scholarships to attend public colleges and universities. These students are also eligible to receive aid such as institutional grants and community college fee waivers.
Meng So, coordinator of the undocumented student program at the University of California, Berkeley, detailed some of the initiatives there, such as a resource center for students that doubles as a safe space on campus along with free legal assistance from supportive professors at the law school.
He estimated that about half of the university's undocumented students are of Asian descent, with ethnic origins representing more than 30 countries. Their migration to the United States isn't necessarily linear, but crosses other countries, such as ethnic Japanese who come from Brazil, or ethnic Filipinos who come from Canada.
So and his co-presenters said they're continuing ally training on campus so that employees know how to befriend and advocate for undocumented students. Their training is based loosely on an LGBT ally-training curriculum which encourages people to place stickers on their office doors indicating they are receptive to undocumented students.
"Once the university admits the students, we have an obligation to support them enough so that they can succeed and graduate," said So.