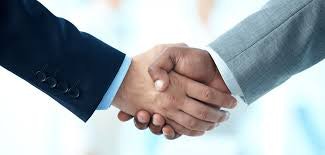 The panelists assembled in the hotel conference room represent four higher education associations. They had gathered together for the first time.
There was Dr. Cindi Love, executive director of the American College Personnel Association; Dr. Benjamin Reese Jr., president of the National Association of Diversity Officers in Higher Education; and Tiki Ayiku, senior director of educational programs for the Student Affairs Administrators in Higher Education.
Moderating was Dr. Fred Hord, executive director and founder of the Association of Black Culture Centers or ABCC, which hosted the panel discussion at its annual conference in Boston.
"We've never had representatives from those mainstream organizations at a national conference," Hord said afterward. "That's what was unprecedented."
The organizations have done some collaborations in the past couple years, and their leaders met at the November conference to discuss what more they might do together and how. The panel set an optimistic tone for the future.
"It was one of the most comfortable, cooperative sessions I've been a part of," Hord said.
Two years ago, the Alabama chapter of the diversity officers group, known as NADOHE, participated in ABCC's conference at Auburn University. Last year, the student affairs administrators association, which goes by the acronym NASPA, hosted a webinar with Hord and two other leaders of ABCC.
Not long after ABCC moved its headquarters in July from Knox College to Northern Illinois University, the new host took out an organizational membership in NADOHE.
In addition, Hord said, "We've been attending each other's conferences for a couple of years."
That kind of collaboration continued in December, when two ABCC board members attended the biennial multicultural institute of NASPA, in Miami.
Two joint endeavors grew out of the conference session.
NASPA plans another webinar this spring, with ABCC leaders discussing its efforts to incorporate campus culture centers that serve Latino, Asian American or Native American students, Hord said.
Love from the personnel association, known as ACPA, invited Hord and Reese to participate in an informational video by demand about their organizations and their collaborations.
"That is in the making," Hord said. "That came out right after the conference."
Since then, Hord has continued conversations with the other leaders and "we're approaching agreements" on discounted memberships and conference registrations, dual memberships and mutual access to each other's publications.
Particularly exciting for ABCC is the prospect of its members submitting articles to ACPA's publication, the Journal of College Student Development, a prestigious refereed journal, Hord said.
With NADOHE, which conducts periodic surveys of colleges, ABCC also hopes to explore a research question.
"We're trying to figure out how many of the current culture center directors now report to chief diversity officers," Hord said. "We think that has major implications because if the chief diversity officer says this a conference you ought to attend, this is an organization that we think is valuable, then we think it'll have some impact" on ABCC.
Hord expressed satisfaction with the progress the four organizations have made. "At this point, everything is going well with these collaborations," he said.