OAKLAND, Calif. — "Hey, Mai, you're a DREAM student, aren't you? What is that like? Tell the rest of the class about what it's like to be undocumented in this country."
Dr. Jenny Banh did not even finish reciting those lines before mortified gasps, groans and hisses came from her audience. Banh asked people to divide into teams of two to role-play scenarios in which one person was Mai, a fictional college student, and the other a fictional professor who had uttered the boorish command.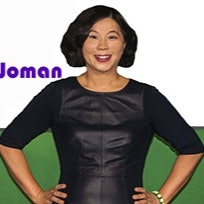 When the teams later shared dialog lines with the rest of the group, the audience laughed at a sarcastic comment from one participant responding to the fictional professor: Did you catch me sleeping, professor?
Sarcasm aside, however, many of the teams agreed it would be fitting for Mai or one of her fictional classmates to tell the professor that the command was inappropriate.
Banh noted that, "unfortunately, this classroom scenario has happened a lot in real-life in recent months. Obviously, this humiliates a student whenever a faculty member says this sort of thing in class."
Her remarks came last week during the annual conference of Asian Pacific Americans in Higher Education (APAHE).
Since its 1987 inception, the organization has developed programs and addressed issues impacting Asian Americans and Pacific Islanders. The conference has increasingly become a venue for AAPI undergraduates and graduate students to find common ground with each other in their educational and life journeys, so it's no surprise that attendance this year reached a record 650. In a nod to the conference theme of "Building Bridges and Connecting the Generations:  30 Years of Activism and Inclusion," many of the workshops and sessions focused on topics in the national spotlight in the current educational and socio-political climate.
As an example of emotions being vented throughout the conference, one young woman of mixed heritage expressed her frustration over President Trump's proposed wall at the U.S.-Mexican border to discourage migrants.
"It's hurtful," the woman said during a workshop, her voice breaking. "Nobody should hate anyone. We do jobs that no one else wants. My relatives are afraid of being deported. My mom came to this country so I would have a better life."
Banh, meanwhile, led a workshop called "Post-Election Promising Practices for AAPI Undocumented or DACA Students." She and participants discussed how educators can support students without exploiting them, regardless of whether they have gained short-term protection from deportation under the federal Deferred Action for Childhood Arrivals (DACA) measure.
For instance, if an undocumented student loses his or her teaching assistant position or off-campus job, scholarships from a private source can sometimes provide a solution.
"This is where networking can reveal what groups and charitable organizations are sympathetic to this population of students," said Banh, an assistant professor in anthropology and Asian-American studies at Fresno State University.
Banh asked workshop attendees for ideas of what to tell undocumented students who express fear of deportation. Many agreed that referrals to campus resource centers dedicated to this population of students can prove useful. If a student hasn't applied for DACA status and remains eligible for it, the program is still legally available—although Trump has already stated a desire to cancel it.
"But, any student who reveals his or her status by applying for DACA is taking another risk," Banh added. "It's easier to identify someone for deportation if he or she is not already in DACA and at this point tries to apply for DACA status."
Hers wasn't the only conference session that explored areas involving undocumented students. Three practicing lawyers led a session called "A Sanctuary Campus" in which they dispelled myths surrounding federal immigration enforcement policies under the Trump administration.
The lawyers emphasized that undocumented students do not assume higher risks of deportation simply by accessing the campus resource centers and other college services targeting their needs. Law officers must have subpoenas in order to obtain student information from the resource centers or other campus offices. Otherwise, the federal Family Educational Rights and Privacy Act (FERPA) prevents any information from being released without a college student's consent.
"No one can just come in and take student records," said Meredith Brown, a partner at Atkinson, Andelson, Loya, Ruud and Romo law firm and a trustee of the Peralta Community College District. "A subpoena must be specific and stringent. It cannot be crayon and napkin. Campus employees should make sure not to release information outside of what the subpoena calls for."
Judy Chen Haggerty, an immigration lawyer and law professor at Rio Hondo College, cited an example of how a seemingly innocent phone call and voicemail from an institution to a male graduate student who was a U.S. citizen resulted in unforeseen difficulties for him anyway. The call involved a campus employee leaving a message for the student on a residential phone answering machine but the man's estranged wife heard the recording.
"The employee wanted to know what color graduation gown the student wanted," Chen Haggerty said. "This was how the estranged wife learned he was about to finish his master's degree. The information in this single message helped the wife negotiate alimony and other aspects of their divorce settlement."
The lawyers reminded conference-goers that five states—California, New Mexico, Minnesota, Texas and Washington—offer financial assistance to college students who are undocumented. They also emphasized that federal financial aid remains available for non-citizens who fit certain criteria, such as permanent U.S. residents who hold what is commonly known as a "green card," and citizens of the Republic of Palau, the Republic of the Marshall Islands and the Federated States of Micronesia, to name a few.
"Some kids are mistakenly told they must be a U.S. citizen to apply for federal aid, but that is not the case," Brown said.
Back at Banh's workshop, she noted that while undocumented students of all races and ethnicities share certain hardships, those of AAPI descent have unique language challenges. Because there is no such thing as a pan-Asian language, it's exponentially harder for AAPI students to band together along with their families to seek assistance from someone who speaks the parents' native tongue.
When Banh was a University of California, Riverside graduate student, she unexpectedly stumbled upon many undocumented students while interviewing female Central Americans and Southeast Asians about what they perceived as barriers to earning their bachelor's degrees.
To Banh's surprise, many of them disclosed that they were undocumented, a fact that made it tougher to finish college because they had fewer resources to access. In many instances, their parents had brought their families to this country on tourist visas that had long expired, and they lived in low-income ethnic enclaves where limited English was spoken.
When Banh asked the conference workshop participants for reasons why AAPI educators and other college constituencies ought to support and assist DACA and undocumented students, much of the audience chimed in their agreement to one person's rhetorical response:
"If we as AAPIs don't support our undocumented brothers sisters, then who will?"