UC San Diego will run a new program in Asian American and Pacific Islander studies starting in the fall, according to university officials.
It will offer UC San Diego's first minor in Asian American and Pacific Islander studies.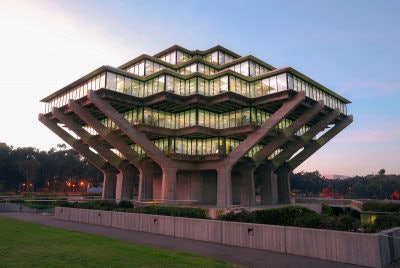 The program is in the Institute of Arts and Humanities, where 14 other programs – including African American Studies and Chicanx and Latinx Studies – are held.
History professor Simeon Man – who will be program faculty director – said UC San Diego was one of the last UC campuses to have a program of this type.
"The establishment of the Asian American and Pacific Islander Studies Program at UC San Diego is long overdue, and now couldn't be timelier," he said. "With the catastrophes of the global pandemic, climate change, racism and the violence of policing, it has become necessary to build spaces of collective study wherever possible, to understand how we got here and to build toward a different future."
The program will teach history and culture of Asian Americans and Pacific Islanders, such as "the art, literature, history and political struggles of peoples originating from East, Central, South and Southeast Asia, and the islands in the Pacific Ocean."
The program focuses on these groups as positions formed in relation to U.S. colonialism, Man said.
"Asians and Pacific Islanders are here, in the United States, because the United States was there," he said. "We cannot fully understand their histories and experiences without acknowledging that fact and that colonialism persists."