After a series of shootings at Asian spas killed eight people in Atlanta – six of them Asian women – the country is undergoing a reckoning with anti-Asian racism.
Asian American faculty and staff say campuses have a role to play in this moment.
"Universities are really critical, because young people are the base of the movement to fight racism," said Dr. Russel M. Jeung, chair of the Asian American studies department at San Francisco State University.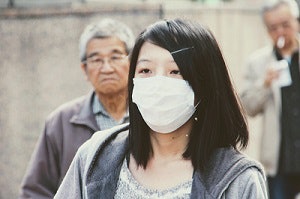 He finds that college students are using their social media platforms to call attention to the issue and encourage their communities to report bias incidents. Jeung co-founded Stop AAPI Hate in March 2020, an initiative to track the uptick in anti-Asian harassment, discrimination and violence during the COVID-19 pandemic. Victims reported 3,795 incidents between March 19, 2020 and February 28, 2021 – and that only reflects those who chose to report.
People described being coughed and spat upon, kids shunned at school. And the mass shooting was "our greatest fear realized," Jeung said. "The underlying racism has long been there and has been stoked to be expressed in a range of ways."
While exacerbated by COVID-19 – nicknamed the "China virus" by former President Donald J. Trump – it's important to remember that anti-Asian racism is a long-standing trend in America, emphasized Dr. Jonathan Wang, center director for Asian Pacific American Student Services at the University of Southern California.
"This notion that anti-Asian racism might be novel or new or that it started during the pandemic is a false narrative," he said. "… The United States has shown throughout its history, racism or discrimination or disparate treatment of folks who are Asian or Asian American occurs quite often. What the pandemic has brought [out] is this attention to … how fragile the relationship we have to society [is] and how at any given moment what we might think is progress is taken away from us because of words or violence or acts of discrimination."
Dr. Yung-Yi Diana Pan wants to see that history reflected in how universities show support for their Asian American faculty, staff and students. She's an associate professor of sociology at City University of New York's Brooklyn College.
She said she's come across too many "thin" statements from universities and departments that treat anti-Asian discrimination as a recent phenomenon. She wants more statements that show "true inclusion of and care toward Asian American faculty, staff and students" and more "complexity" about the historical context of the violence.
And for her, that complexity includes an intersection with gender-based violence. According to the Atlanta Police Department, the accused gunman, Robert Aaron Long, told authorities he had a sex addiction and sought to remove his "temptation." Stop AAPI Hate found that women reported anti-Asian hate incidents 2.3 times more than men.
Historically, American society has stereotyped Asian women as "meek, quiet, passive," and "hypersexual," referencing the Page Act of 1875, a law against the immigration of Asian sex workers which was used to bar Chinese women from coming to the U.S. "We can't detangle that," she said.
To better inform campus communities about the history, Pan also stressed the importance of making Asian American studies courses a curriculum priority.
Similarly, Jeung noted that universities can help fight anti-Asian racism by doing what they do best – education. He particularly recommended ethnic studies courses.
The aim of ethnic studies is "to expose the roots of racism and to build racial empathy and a renewed sense of justice and equity," he said.
In this moment of reflection, Pan would also like to see universities start to "concertedly" involve Asian Americans in campus discussions on racism and give them platforms to share their confrontations with discrimination. For example, Brooklyn College is hosting a "speak out" where Pan and other faculty will be in dialogue the campus community.
"Too often, what we see is that Asian Americans are omitted in these conversations and then when they bring up their experiences those experiences are marginalized as just microaggressions," she said. "But microaggressions are really an extension of systemic racism."
She also thinks faculty need to be cognizant of how the concept of the "model minority" impacts their Asian and Asian American students.
"It's actually quite harmful toward our students," she said. "It's as if White students … can be vibrant individuals who embody various talents, but Asian Americans are very much pigeonholed into this model minority image. And in that way there are implicit biases that are actually quite subconscious in the ways that we may treat American students and in the way that we evaluate their coursework, for example. That's something we have to check ourselves on as faculty."
While the work of combatting anti-Asian racism is ongoing, both on and off campuses, for Wang, the "amount of solidarity" coming out of communities of color gives him hope.
"While we are still processing and grieving and in this space of anger and wanting to maintain the action, I've really been taking a note of how much support in the community there is, how much recognition there is. Progress has been made. I don't think ten years ago, if this had happened and I was doing this work that [it] would get as much attention … [with] folks understanding the moment is now. We need to address how this affects all of us."
Sara Weissman can be reached at sweissman@diverseeducation.com.