"Critical Race Theory"?  That's a term I'll leave for the protestors at local school boards to shout about.  Serious scholars have more important work.  Me, I'm just a journalist engaged in what I've dubbed as  "comparative race experience." That's when the damage is done and we all  compare notes and find that people of color were treated, othered, and disrespected similarly by perps who were generally the same color.
In the case of Juneteenth, we have a genuine opportunity for Black and Asian solidarity.
With the federal holiday, the public is now more explicitly aware about Juneteenth and how slaves in Texas worked overtime when no one bothered to tell them the Emancipation Proclamation was given more than two years prior.
Perhaps that's an example of the 19th century's version of  "Uncritical Race Theory," where ignorance ruled.
What's that have to do with Asian American icon Vincent Chin? He had a noteworthy June 19th.
On June 19, 1982 in Detroit, Ronald Ebens, a white auto worker, got in a fight with Chin that ended up with Ebens striking Chin twice to the head with a baseball bat. Chin, just 27 at the time, was in a coma until he died on June 23.
Ebens' killing of Chin is considered the most infamous individual hate crime in Asian American history, mostly because the murderer has done no time for the crime.
The path for justice for the family of Vincent Chin goes like this:
1) The state murder prosecution, where Ebens and his stepson, Michael Nitz, were allowed to plea bargain to second degree murder, given 3 years' probation and fined $3,720;
2) The first federal prosecution on civil rights charges that ended in a 25-year sentence for Ebens;
3) The subsequent appeal by Ebens to the Sixth Circuit, which was granted;
4) The second federal trial that was moved from Detroit to Cincinnati and ended in Ebens' acquittal.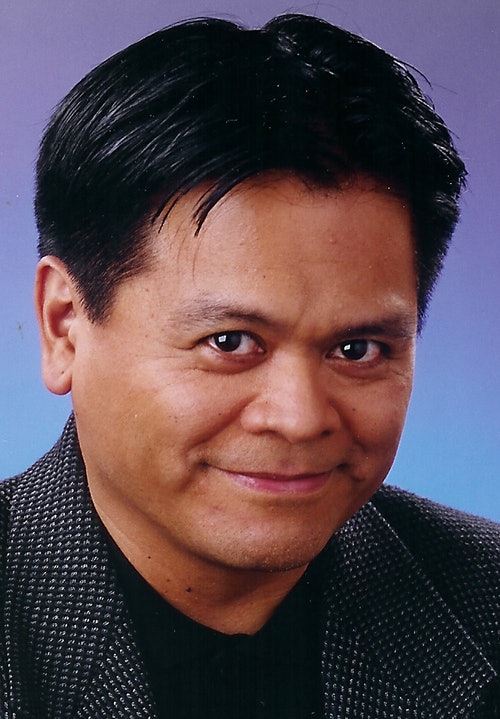 Still alive at 81, Ebens has not only skirted prosecution in the criminal matter, he has skillfully used bankruptcy and homesteading laws in Nevada to avoid a wrongful death civil suit settlement. Ordered by the court in 1987 to pay $1.5 million to Chin's family, the Chin estate has received nothing for the last 34 years.
That sense of delayed justice is no less than the extension of the crime itself—the main thing the Chin case has in common with Juneteenth.
Once you understand the purposeful ignorance that allowed slavery to be extended beyond its time, you understand how those subjected to this and their descendants deserve a whole lot more than a federal holiday.
Asian Americans don't need a holiday, but they should appreciate the irony of the coincidence with Juneteenth.
After his attack on June 19th, Chin was in a coma on the 20th, the 21st, and the 22nd. On the 23rd , Chin didn't wake up.
But an entire generation of Asian Americans did.
For those born in the civil rights era, Chin was the cue for a new wave of Asian Americans ready to take part in the coalition for social justice.
Since then, the Asian American population has grown to more than 23 million people. And now, a new generation is discovering the impact and the importance of the Chin case, in a time when more than 6,600 hate instances have occurred, fueled in a pandemic era by a scapegoating Republican administration.
Much has been made of viral images of Black perps attacking mostly older Asian Americans. Don't be fooled into making a knee-jerk generalization. The University of Michigan's Virulent Hate Project reviewed 4,337 news articles between January 1 and December 31, 2020, and identified 1,023 incidents of anti-Asian racism. The victims were across all AAPI ethnicities, but were mostly women (65 percent) and people of Chinese descent (58 percent).
The perps? The study showed "the majority of the offenders were identified as male and white."
As I said, Asian Americans don't need a federal holiday necessarily. But all of us need time throughout our diverse communities to understand what the Chin case and the last 39 years say about the state of Asian America. And how we are in solidarity with Black and Latinx communities as we seek to be seen and heard.
But the coincidence with June 19 is an apt one to understand our common experience.  The celebration of Juneteenth gives us hope.  On the very same day, we begin our  remembrance of the beating of brother Vincent.
It's a moment in diversity history. When Chin died, Asian America came alive.
Emil Guillermo is a journalist and commentator. He writes for the Asian American Legal Defense and Education Fund. You can follow him on  Twitter @emilamok