Murals at Dartmouth College that negatively depict Native Americans will be removed from the school and placed in storage at the nearby Hood Museum, according to the New Hampshire Union Leader.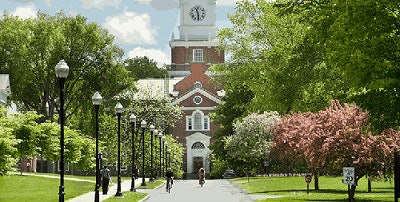 The Hovey Murals are four painted scenes from the 1930's depicting the college's founding. They include scenes now considered racist and sexist. According to reports, the murals show undressed and partially undress native women; one of the women is reading a book upside-down.
The move by Dartmouth administrators drew praise from others, who said the images aren't compatible with the school's mission and values.