As the University of Notre Dame acts to reduce the visibility of a dozen Christopher Columbus murals that its president says could be culturally offensive, some observers warn the school against missing the boat.
Rev. John I. Jenkins plans to appoint a committee to make recommendations about next steps following a statement he issued Jan. 20 about an administrative decision that quickly became a national controversy.
Painted by Luigi Gregori from 1882-84 on walls in the ceremonial entrance to the main building, the murals "reflect the attitudes of the time and were intended as a didactic presentation, responding to cultural challenges for the school's largely immigrant, Catholic population," Jenkins wrote to the campus community. "In recent years, however, many have come to see the murals as at best blind to the consequences of Columbus's voyage for the indigenous peoples who inhabited this 'new' world and at worst demeaning toward them."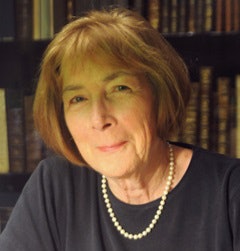 Citing feedback from students, alumni, faculty, staff, Native Americas and others, Jenkins said he consulted with the university's board of fellows and decided on "a course that will preserve the murals, but will not display them regularly in their current location."
The murals will be covered with woven material that will allow them to be displayed on occasion. A permanent display of high-resolution images of them will be placed somewhere on campus conducive to "informed and careful consideration," Jenkins said.
Although a brochure explaining the events depicted in the murals has been available to passersby since the 1990s, Jenkins said, the hallway is so highly trafficked that "it is not well suited for a thoughtful consideration of these paintings and the context of their composition."
Jenkins added that the decision honors the university's proud heritage "and better respects the heritage of native peoples, who have known great adversity since the arrival of Europeans."
While the university's decision may be well-intended, it reflects an ignorance of Columbus' true relationship with indigenous peoples, Dr. Carol Delaney, an anthropologist and research scholar at Brown University, told Diverse.
Delaney, a professor emerita at Stanford University and Columbus scholar who wrote a book titled Columbus and the Quest for Jerusalem, protested the school's plan in a letter to Jenkins.
"I have read with dismay about your plan to cover over the Columbus murals," she wrote. "Most people know nothing or very little about the man. He is being blamed for things he did not do."
First, Columbus never set foot in North America, Delaney explained. The Italian explorer was seeking a westward route to Asia to raise money for a crusade that he hoped would return Jerusalem to Jewish control so that Christ could return in judgment – his personal religious belief and a school of thought at the time – and he reached modern-day Haiti, the Dominican Republic and the coasts of Central and South America.
Further, Delaney said, letters and other historical documents indicate that Columbus nurtured friendly relationships with indigenous peoples he encountered on his four trips. In fact, he was so serious about good relations with natives that he left written rules of conduct for fellow explorers who stayed behind and, during one return trip, had two men executed upon learning that they had violated his proscriptions.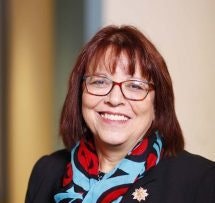 Columbus also fought alongside his native friends when they battled another indigenous tribe, Delaney noted, adding that there's more information that contradicts contemporary efforts to vilify him.
"The bad things that happened were not because of him, but the people he left behind" on his first expedition in 1492 when the largest of his three ships, La Santa Maria, wrecked near Haiti – and by Spanish conquistadors who arrived later, Delaney said.
She lamented defacement and removal of Columbus statues, efforts to remove his name from parks and buildings, and replacement of the federal Columbus Day with Indigenous People's Day in several states and dozens of cities. Such actions, she said, are based on myth and misinformation.
"It's just horrendous," Delaney said. "People are so ignorant. They know nothing."
Dr. Cheryl Crazy Bull, president of the American Indian College Fund, advocates a broader discussion about the visibility and public perception of indigenous people – a focus of the Reclaiming Native Truth project established in 2016 by the First Nations Development Institute.
She said she finds the murals and similar images offensive, but removing them "gives people who committed the acts and continue to victimize people of color permission to be indignant, or to pretend that covering them up fixes it."
"There was a time when I would have said, 'You know what, cover those up,'" Crazy Bull continued. "But now I feel an institution ought to make a significant investment in the educational opportunity that those murals represent. What the Reclaiming Native Truth initiative learned was that if you help people see the truth, they change their minds about how to support indigenous rights and tribal sovereignty."
The murals controversy presents an opportunity for Notre Dame to "be an ally," she said.
"They should step up with a much stronger educational program around what those murals represent. Why not have a lecture series and bring in people who can talk about those issues, including the doctrine of discovery? That raises the visibility. And work on curriculum with some area schools that brings it into K-12 education, which our initiative shows is a game-changer. Attitudes and oppressive policies still exist, and Notre dame probably has issues to address around indigenous people and people of color, if they are honest with themselves. Link that together and address it."
LaMont Jones can be reached at ljones@diverseeducation.com. You can follow him on Twitter @DrLaMontJones