With searches of federal archives and newspaper records underway for two former indigenous boarding schools in Colorado, Fort Lewis College (FLC) in Durango says it is considering a search for the remains of indigenous children on its campus, reports 9NEWS.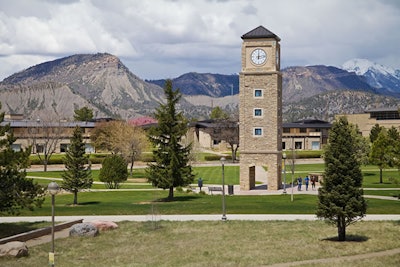 The news comes after a tragic discovery in Canada earlier this year when a team discovered hundreds of unmarked graves belonging to children who were placed in forced-assimilation boarding schools infamous for maltreatment.
Now, Colorado's former Grand Junction Indian School, which closed in 1911, and the former Fort Lewis Indian School, which closed in 1910 and reopened as Fort Lewis College, are being investigated.
"As you might imagine, there are cultural sensitivities for FLC to consider in regard to the possibility of human remains at the Old Fort," spokesperson Lauren Salvage told 9NEWS. "We're certainly looking into the technology that would better inform us of the possible presence of any remains, but proceeding with these efforts will be under the guidance of our tribal partners."