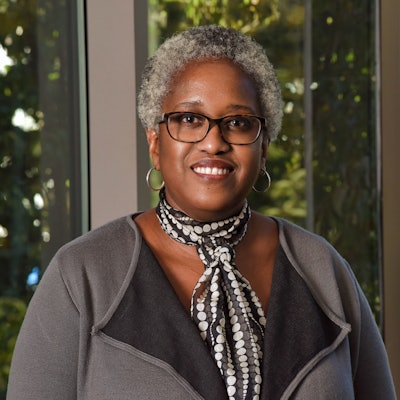 Dr. Renée White felt she was handling things pretty well, all things considered. From the brutal murders of George Floyd, Breonna Taylor, and Ahmaud Arbery, to the outbreak of the COVID-19 pandemic, to the day-to-day life experienced on campus, White was keeping it together for her students, faculty, and staff.
"I was expected to be available to everyone, to be the guide, partner, thinker, and there was no space for me as a woman of color, experiencing what I was experiencing on my own," said White, who is currently provost and executive vice president for academic affairs at The New School in New York City. "I didn't even realize how much I was internalizing everything, until one particular day, when there was another incident involving violence against another Black and Brown body, I came home and had this moment where I fell apart, literally dissembled in front of my family, unable to do anything."
White shared her story during a webcast hosted by Diverse and moderated by Dr. Jamal Watson. She was joined by other women of color in leadership roles who reflected on the unique burdens that institutions often place on people of color, and in particular, women of color. The scholars shared how they have confronted and survived the challenges posed by the last few years, what they've learned, and what advice they can offer for other scholars of color.
"It was important, because it reminded me that I as a human need space to deal with the things I'm dealing with as a human," said White, who noted that women are generally expected to do care work, and women of color are often expected to lead initiatives because of their identity and experience. Keeping her feelings inside was bad for her health and wellbeing, she said.
"If you can't fix the situation, you're in, focus on your health somehow: emotionally, spiritually, in every way," White said.
White said she found comfort in a group text-chain that she developed with fellow faculty of color, where she goes to vent, listen, and center herself, adding that she's learned to take the time needed in order to reinvest in herself, in her identity, and her mission in higher education by reexploring things like art, cooking, and music.
These methods for survival have formed at a time when more and more scholars, particularly scholars of color, are leaving the field of academia.
"Our field isn't immune to broader changes, 'The Great Resignation' overall," said Dr. Khalilah L. Brown-Dean, associate provost for faculty affairs and professor of political science at Quinnipiac University. "We're at the two-year mark of the pandemic, and over those last two years people have had the time to step back and say, "why am I doing what I do? Why do I do this in a place I'm not fulfilled, and where do I want to be?'"
Institutions are often looking to fulfill diversity quota "checkmarks," said Brown-Dean, and the environments they create for those faculty, administrators and staff of color may fail to include a supportive network. Resiliency can come from building those networks independently and acknowledging one's inability to change another person's snap judgements. Therapy, she noted, can also be a very helpful tool.
Whatever method used, mental strain must be addressed before it manifests itself physically, said Dr. Jessica L. Lavariega Montforti, vice provost and accreditation liaison officer at California State University, Channel Islands.
"Several people over the years have provided two suggestions—journaling and meditating. I'm from New York, and New Yorkers, we don't do those things," Lavariega Montforti said with a laugh. "I do body check-ins. I scan my body for where I'm feeling tension. Sometimes you don't realize your shoulders are up by your ears. I try a couple of times a day to release all that tension."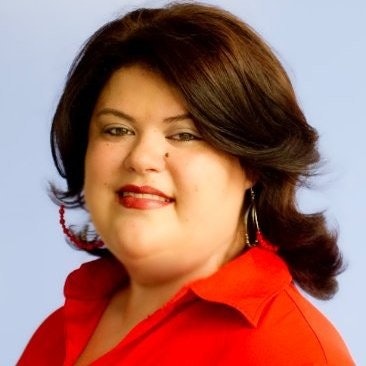 Brown-Dean said that this time of political, social, and economic upheaval, resulted in disparate health inequalities "that manifest in multiple ways, particularly in mental health and well-being."
"Faculty, students, and higher education leaders of color [are] at once invisible and hyper visible because of these broader changes," said Brown-Dean. "That's what makes it so difficult, leading as a person of color during all these changes that you are often looked at to fix. That's the context in which we are all surviving."
The 24/7 nature of the job has also taken a toll since the pandemic took hold more than two years ago.
"I think people are creating strong boundaries on that, seeing their labor isn't being valued in the way it needs to be," said White. "Institutions use the language of family, and folks are saying, 'No, I'm an employee and you are an employer. I provide service of value and I'm a valuable human being.'"
Lavariega Montforti said there is no going back to a time before COVID, adding that many faculty of color found themselves more comfortable at home because they were not confronting the microaggressions they experienced in in-person situations.
"In so many ways, the virtual environment has made it a bit safer. So how do we make in-person spaces places we want to come back to? We have to change what we're doing," said Lavariega Montforti. "We are seeing faculty, students, staff are exhausted. Something has got to give. The writing has been on the wall for some time that the ways we engage right now are not sustainable."
You can watch the entire webcast here.
Liann Herder can be reached at lherder@diverseeducation.com.