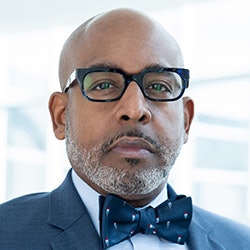 Dr. Larry J. Walker worked as a congressional staffer before he became an assistant professor on tenure-track in the department of educational leadership and higher education at the University of Central Florida (UCF). By watching governments in Wisconsin, Georgia, and Texas discuss making big changes to tenure, Walker said he saw bill SB 7044 coming.
The bill calls for many adjustments to higher education across the state of Florida, including classroom materials be submitted to the state Board of Governors; that institutional accrediting bodies must change every five years, and the Board of Governors can review tenured faculty accomplishments, productivity, research, and evaluations every five years. The controversial bill passed the Florida legislature early this month and is now on its way to Gov. Ron DeSantis's desk.
Walker's not panicking—yet.
"I have a wait and see approach, not just in terms of seeing the bill passed but how state higher education and universities glean from it, what they believe is the intention of the policy," said Walker.
But Walker is concerned that this bill will make it harder for institutions in Florida to remain competitive by recruiting and retaining leading academic voices as faculty. Higher education scholars in Florida agree with Walker, and some express concern that this bill could portend greater government control over academic freedom.
"When you think about why tenure exists, it's not just academic freedom and job security, but the idea that faculty are involved in shared governance of a university," said Dr. Frank Fernandez, a tenure-track assistant professor of higher education administration and policy at the University of Florida (UF). "If you want [faculty] to take a role in making the university stronger, they need skin in the game and can speak out without being fired for it."
The consequence of the five-year review may make it more difficult for places like the University of Florida to maintain its status as a leading public university, said Dr. Justin Ortagus, an assistant professor of higher education and policy, and the director of the Institute for Higher Education at UF.
"My concern is, there's been such substantial investment toward improving prestige of state institution, and one is able to accrue prestige by recruiting and retaining the superstar faculty who can teach in many places," said Ortagus. "These types of restrictions could harm Florida's ability to continue to have the prestigious reputation."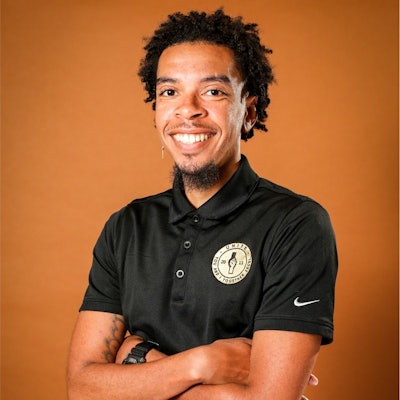 Dr. Travis C. Smith, a clinical assistant professor and program coordinator of student personnel in higher education at UF, said academics are conditioned to think that tenure means protection. That protection allows them the academic freedom to explore new phenomena in their field or controversial areas of subject. This new law could make potential faculty feel inclined to go somewhere else, where they have that protection.
"In the medical field, doctors regulate medical licensure. In the field of law, lawyers regulate the Bar. Engineering and construction, it's the same way," said Smith "Education is one of the fields that is constantly regulated by non-educators."
Fernandez agrees.
"It's not up to Gov. DeSantis or elected or appointed officials to figure out where [the educational] line is. Faculty, like juries in criminal justice, should be assessed by their peers," he said. "If you think higher education exists for public good, then it makes sense to have faculty protected and the ability to speak to courts about the legislation being proposed."
Walker said that academia is the place to deconstruct important issues, contemporary and historical.
"You have to nurture democracy," said Walker, "When you infringe on academic freedom and say, 'Americans shouldn't be discussing uncomfortable issues,' these are issues in U.S. history. If you don't want to talk about certain aspects of history, that's inconsistent with democracy."
Smith and Fernandez both said they are concerned about what this latest legislation means in conjunction with other Florida education bills, like SB 148, which passed the Florida House in January. That bill restricts the study of critical race theory (CRT), and the "Don't Say Gay" bill, forbidding the teaching or discussion of LGBTQ orientation in K-3 education, currently waiting for DeSantis's signature.
"Is this a way to overly surveil Black woman and women of color or LBGTQ researchers and their work?" asked Smith. "Mostly those groups are the ones doing CRT, writing queer theory and other critical frameworks and dismounting white supremacy."
Fernandez said this latest bill builds on that larger pattern.
"This bill is sold as helping improve accountability, but I don't know how it would. We're already reviewed annually, there are merit pay policies in place, reviews of your publications, teaching, course evaluations—that's already taken into account," said Fernandez. "So, it's not clear how [this bill] can do more than that. There's more potential for harm than good, and to be honest, I don't see what the good is."
Liann Herder can be reached at lherder@diverseeducation.com.