Faculty at Chicago State University walked off the job Apr. 3 after 10 months of failed negotiations between staff and administrators, WBEZ Chicago reported.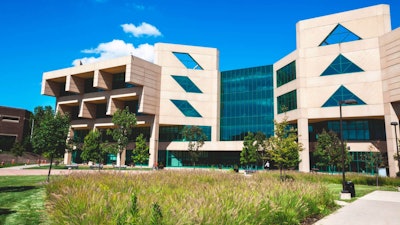 The faculty are negotiating and striking for better pay and reduced workloads. For the 2021-2022 school year, Chicago State professors earned an average of $88,000, $7,000 less than the average salary for Illinois public university professors, according to a report from the National Education Association.
"The professors put in the time and work. They work overtime — I've seen it," said Muriel McClendon, a Chicago State graduate student who protested with faculty. "They are burning our professors out. And that's one thing that you cannot do … I'm almost at a loss of how successful I will really be, if they have nothing else to give."
More than 160 employees – professors, lecturers, and academic and technical support professionals – at Illinois' only predominantly Black public university are represented by University Professors of Illinois Local 4100. Striking faculty were joined by students and leaders of the American and Illinois Federation of Teachers and the Chicago Teachers Union.
Union leaders also criticized Chicago State President Zaldwaynaka Scott's pay – she earned $395,000 during fiscal year 2021 and she is one of the highest paid Illinois higher ed leaders.
"These regional institutions play a very important role," said Dr. Robert Bruno, a professor of labor relations at University of Illinois Urbana-Champaign. "And when they're underfunded, or when the employer isn't properly valuing the work of the educators inside their system, they're also dismissing and having a negative impact on the student body that's going to attend Chicago State."
Chicago State has disputed the union's claims, arguing that faculty pay at the school hovers around the middle for Chicago public university faculty.
"CSU UPI Local 4100 has repeatedly claimed that their members are paid less than at any other institution, or that they are the lowest paid in the state," Lauren Finch, Chicago State senior director of integrated marketing and communications, said in an email. "Contrary to what has been suggested by the Union, salary data published by the Illinois Board of Higher Education for FY 2021 solidly places the average faculty salary at Chicago State University in the middle-part of the range among ALL public university faculty across our state. The suggestion that our faculty are the lowest paid is just not true and to date, the Union has not shown any evidence to back-up their false claims."
Chicago State is not alone in its striking. Faculty unions at Eastern Illinois University and Governors State University recently filed notices of intent to strike, and UIC went on strike for multiple days a few months back.
"It speaks to the lack of support for those institutions, which puts pressure of course on the employer," Bruno said. "But it also cascades down to the people that work there … The staff isn't going to grow, enrollment hasn't grown, fallen state support hasn't kept up to meet what the needs are. So on one hand, the employer is going to feel like its resources aren't ample enough. But the workers are going to feel the increased burden that's placed."