New College of Florida Interim President Richard Corcoran has asked seven faculty members to withdraw their tenure applications ahead of an April board of trustees meeting, according to faculty union president Dr. Steven Shipman, the Tampa Bay Times reported.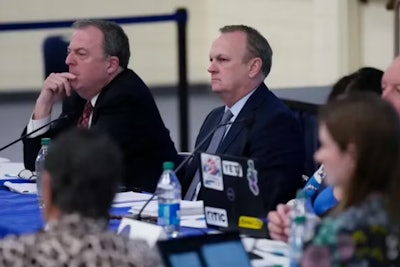 Corcoran – a former speaker of the Florida House of Representatives and Republican – is looking to make drastic changes at the school. Earlier this year, Florida Gov. Ron DeSantis appointed six new members to the school's board of trustees, with a goal for them to overhaul the school by offering a "classical education" and $15 million from the state to hire faculty and recruit students who agree with the new direction.
"We will be shutting down low-performing, ideologically-captured academic departments and hiring new faculty," trustee Christopher Rufo said on Twitter. "(S)ome current students will self-select out, others will graduate; we'll recruit new students who are mission-aligned."
To note, Corcoran has no real authority over the seven faculty tenure applications given that they had already been approved by his predecessor, Shipman said.
"All the people qualified to make this decision had approved the candidates," said Dr. Andrew Gothard, president of United Faculty of Florida. "That the president — who has little to no academic qualifications himself — has stepped in shows that something is at work that is outside how these faculty should be ethically evaluated."
Since the new trustees took office, they have fired New College President Dr. Patricia Okker, dissolved the school's office of outreach and inclusive excellence, and fired the dean of diversity, excellence and inclusion.
DeSantis has previously voiced his negative views on tenure – a status that grants faculty academic freedom, job security, and higher pay – calling "unproductive" tenured faculty "the most significant deadweight cost to a university." In 2022, he signed a bill into law requiring review of public university professors' tenure every five years. And this year, a bill was introduced allowing trustees to call for tenure review "at any time."