Three unions representing approximately 9,000 Rutgers University faculty and staff went on strike Apr. 10, following nearly a year of unsuccessful contract negotiations, CNN reported.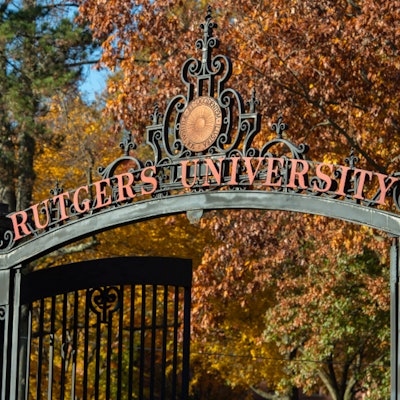 This was the first educator strike in Rutgers history, according to the unions. Members of Rutgers AAUP-AFT, Rutgers Adjunct Faculty Union, and AAUP-BHSNJ picketed on the New Jersey school's three main campuses in New Brunswick, Newark, and Camden, demanding improvements such as salary increases, improved job security for adjunct faculty, and funding for graduate students, union representatives said.
"Those closest to our learning and to the university's mission to teaching, research and service deserve more than to merely be surviving and scraping by," Rutgers masters student Michelle O'Malley said at a Apr. 9 virtual town hall.
It is unclear how long the strike will go on. Rutgers said it may seek a court injunction to end it but union leaders have pushed back against claims questioning the legality of the strike.
"For the past several weeks, negotiations have been constant and continuous," said Rutgers President Dr. Jonathan Holloway. "Significant and substantial progress has been made, as I have noted, and I believe that there are only a few outstanding issues. We will, of course, negotiate for as long as it takes to reach agreements and will not engage in personal attacks or misinformation."
However, the unions are claiming Rutgers has not met central demands.
"After sitting at the bargaining table for 10 months trying to win what we believe to be fair and reasonable things, like fair pay, job security, and access to affordable health care, and getting virtually nowhere on these core demands, we had no choice but to vote to strike," Dr. Amy Higer, president of the Adjunct Faculty Union, said in a statement.
New Jersey Gov. Phil Murphy urged university and union bargaining committee representatives to meet in his office Monday, according to a statement.