A Michigan judge has ruled that the graduate instructor union at University of Michigan currently striking should stop the strike, MLive reported.
The Graduate Employees Organization has been on strike for 20 days over matters such as higher pay, increased childcare subsidies, and increased co-pays for mental health care.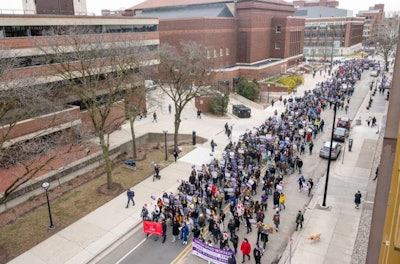 Judge David Peltz of the Michigan Office of Administrative Hearings & Rules ruled that the union went on strike with the knowledge that it would be in violation of its previous bargaining agreement.
UMich and the union's current agreement expires on May 1.