Savannah State University has laid off 23 employees and frozen currently vacant positions to remedy financial challenges due to declining enrollment, Savannah Morning News reported.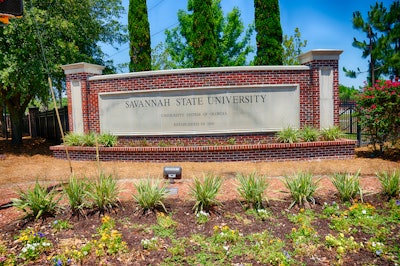 SSU is also planning to optimize operating costs of some campus buildings underutilized with fewer students on campus.
SSU, Georgia's oldest public historically Black college, currently has 2,606 students enrolled, a 5.5% decrease from 2,759 last year. The school's enrollment was more than 4,000 full-time students in 2016, and since 2019, enrollment has fallen 19.7%.
This is in line with what seems to be a recent trend of smaller University System of Georgia schools seeing falling enrollment while enrollment at larger universities grows.
SSU is also preparing for additional reductions for the next two budget cycles in Fiscal Years 2024 and 2025, according to officials.
"Savannah State University is its people. Whenever we must make reductions, it deeply impacts our campus and community," SSU President Kimberly Ballard-Washington said in a statement.