City College of San Francisco (CCSF) will be rehiring faculty who were laid off last spring, the San Francisco Examiner reported.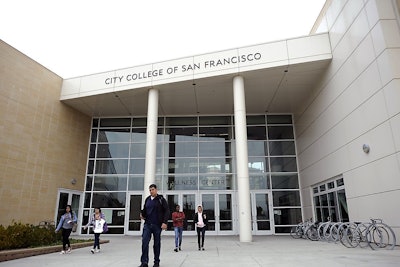 Last May, the school reportedly laid off 38 full-time faculty, a move met with protests and arrests of teachers and students. The tenured faculty layoff – the school cited declining enrollment – downsized programs such as the school's creative writing program and award-winning cybersecurity program. The move as a whole resulted in concern and uncertainty over the school and its community.
But the reversal just shows how necessary those faculty were, said Susan Solomon, a CCSF Board of Trustees member who joined the board in November 2022. She said that the move constituted a first step in righting a wrong by the previous board.
"The (previous) trustees who voted for the layoffs believed it to be the case that there wasn't enough money," Solomon said. "But (their projections) were conservative to the point of being unrealistic as to how much revenue there would be — and the decision to lay off faculty ultimately harmed our students."
Not everyone who was laid off will be back immediately but all will be invited back by Spring 2025, Solomon said.
Tamika Jones, a CCSF instructor in the information technology department, disputed claims of declining enrollment, instead saying that enrollment had remained steady or increased.
"We exceeded areas in comparison to other departments and to the overall expectation of the school. We were doing very well, our classes were in demand and we had consistent numbers of students on waiting lists for our most sought-out classes," Jones said.
Although Dr. David Martin, CCSF's chancellor, estimated around $4 million for the rehires, Solomon said the costs will be offset by enrollment increases.
"I anticipate that it will not only attract more students but retain more students. One of the impacts that we saw this past year (due to layoffs) were students who were very close to finishing their certification or their diploma who could not get the final classes that they needed. In some cases, they go to other colleges. In the worst cases, they dropped out," said Solomon.