Stony Brook University has received $700,000 for an initiative to address the lack of diverse and well-prepared K-12 school leaders.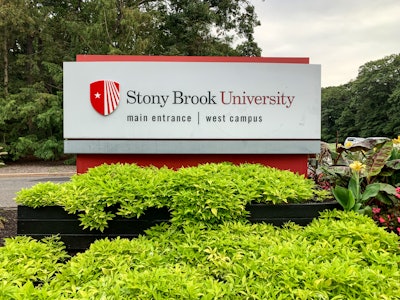 The grant – from the New York State Education Department (NYSED) to Stony Brook's Educational Leadership program – will help teachers from underrepresented groups enroll graduate education to prepare for leadership roles; will fund professional development for school leaders; and will support research to improve understanding of challenges and strategies.
"Strengthening a Diverse Leadership Pipeline Through Leadership Preparation and Development" is a partnership of faculty from five schools: Stony Brook, City College of New York, Fordham University, Hofstra University, and St. John's University.
"Representation is critical to providing an equitable, high-quality education, and learning from diverse education leaders provides real, relatable examples for young learners," said NYSED Commissioner Dr. Betty A. Rosa. "The Department continues to work to strengthen accessible pathways for educators whose diversity reflects the rich culture of our students and communities."
Although most school and district leaders are white, most of the P-12 student population (56%) are not, according to New York State's 2019 Educator Diversity Report.
"Research and experience reveal that diverse leaders have significant benefits for schools, including defining and articulating a clear vision and mission, increasing recruitment and retention rates, curating positive school cultures and climates, elevating teachers' voices, increasing family and community engagement, and most importantly enhancing student outcomes," said NYSED Board of Regents Chancellor Dr. Lester W. Young, Jr.