Texas A&M University has reached a settlement for $1 million with Dr. Kathleen McElroy, a Black journalism professor whose hiring was sabotaged by backlash over her past diversity work, the Associated Press reported.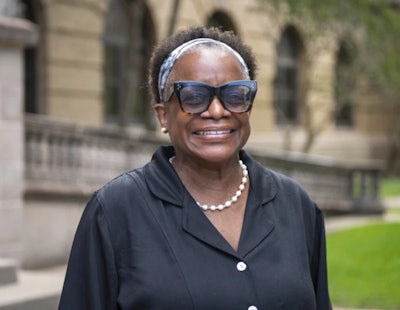 The school admitted "mistakes were made during the hiring process."
"I hope the resolution of my matter will reinforce A&M's allegiance to excellence in higher education and its commitment to academic freedom and journalism," McElroy said.
Soon after she was hired for the school's journalism department, McElroy learned of internal pushback – now discovered to be at least six board of regents members – over her previous work to improve newsroom diversity and inclusion, said McElroy, a former New York Times editor.
The offer of a tenure-track position was ultimately reduced to a one-year appointment from which she could be fired at any time, McElroy said. She rejected the offer.
In the wake of the controversy, several Texas A&M administrators resigned including the university's president, Dr. Katherine Banks.
The school investigated the matter and the board of regents later approved negotiating a settlement with McElroy.