More than 115 Harvard University faculty members and nine local elected officials have backed a legal complaint filed last week that is challenging the legality of Harvard's fossil fuels investment, The Harvard Crimson reported.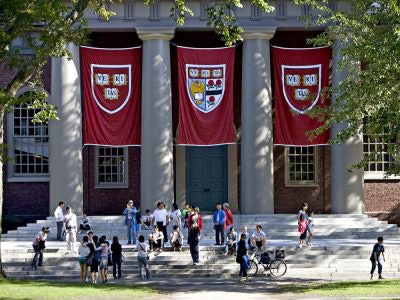 The March 15 complaint – filed by student group Fossil Fuel Divest Harvard with the Massachusetts Attorney General's office – is claiming the school is violating the Massachusetts Uniform Prudent Management of Institutional Funds Act, which requires nonprofits to invest with charitable purposes in mind, The Crimson reported.
The nine backing officials – who signed onto the complaint – are Cambridge city councilors Jivan G. Sobrinho-Wheeler, Marc C. McGovern, Patricia M. "Patty" Nolan, Quinton Y. Zondervan; state representatives Nika C. Elugardo and Erika Uyterhoeven and Boston mayoral candidate Michelle Wu.
Fossil fuels are currently valued at less than 2% of Harvard's endowment – $838 million, according to the complaint.
"The way in which the University invests the endowment is consistent with its charitable mission, as well as our fiduciary obligation," university spokesperson Jason A. Newton wrote in an email statement.