Dr. Peter Salovey, president of Yale University, will step down at the conclusion of the academic year.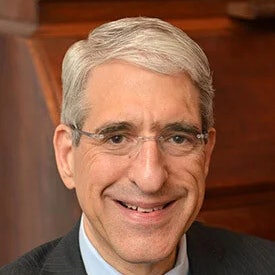 "I have thought a lot about our university and the most auspicious time to begin a leadership transition. There is no perfect moment for one—there is always more to do. Yet, I believe the best time to search for a new leader is when things are going well," wrote Salovey in the letter announcing his decision.
During Salovey's decade at the helm, Yale became both richer and more diverse. The university's endowment swelled from nearly $22 billion to over $41 billion, and Salovey raised $5 billion towards the current Yale capital campaign's $7 billion goal. The percentage of freshmen who are Black, Latinx, or Native nearly doubled between 2013 and 2021, and the share of first-generation students climbed nine points to 21 percent. Yale also became more financially accessible: the number of incoming freshmen who qualify for Pell grants doubled from his first year to 22% at present.
Salovey's tenure was not without controversy, however. In 2016, he was criticized when Yale decided not to remove the name of John C. Calhoun—a former U.S. vice president who defended slavery—from one of its residential colleges. The decision was later reversed.
And Salovey will face a difficult challenge in his final year, as Yale seeks to find a way to maintain its diversity in the aftermath of the June Supreme Court hearing eliminating race-conscious admissions practices. Yale has not been one of the several schools that has dropped legacy preferences, which typically favor white applicants, but Salovey suggested in an interview with the Washington Post that the school was still considering it.
"We're thinking hard about that question," he said. "Stay tuned."
Salovey's announcement comes at a time of leadership transition and diversification for many elite universities. In the past year, Harvard, Columbia, Dartmouth, MIT, and NYU have named new presidents. All have been women, and several are from minoritized backgrounds.
Salovey will not depart from Yale entirely.
"Ultimately, I plan to return to the Yale faculty, work on some long-delayed writing and research projects, and renew my love of teaching and working with students while continuing to help with fundraising," he wrote.