Dr. Kendra Sharp has worn so many hats in higher ed — she's worked in fundraising, residence life, student affairs, student success and advising. "It's been a long road," she says.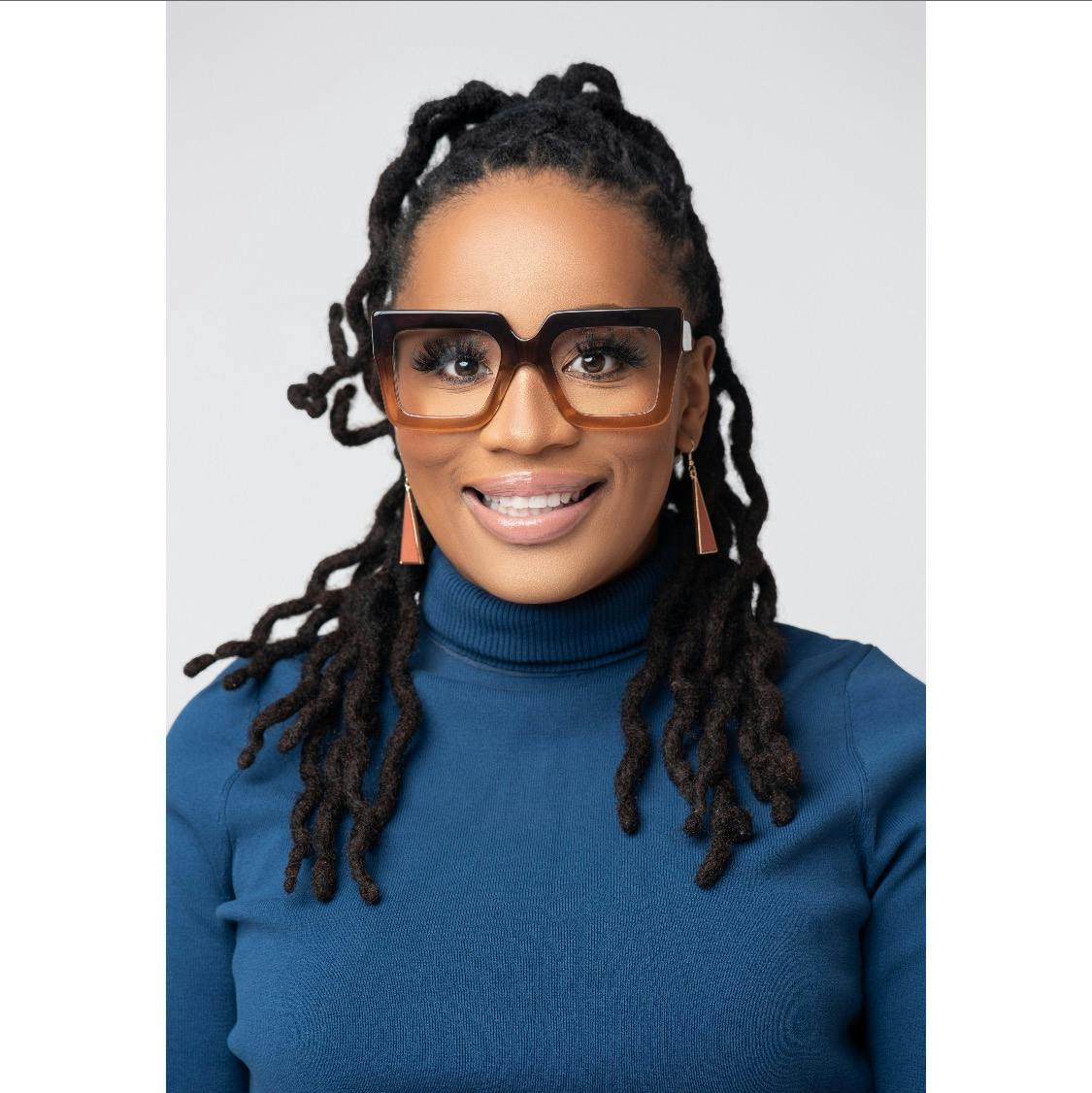 Dr. Kendra Sharp 
The adage may also apply to her own educational journey. A prior honors student and student-athlete, Sharp says she was "hanging out with the wrong people, doing the wrong things" in high school. She went on to obtain her GED at the local community college and matriculated to St. Augustine's University, a private historically Black university in Raleigh, N.C., with an enrollment of just under 1,000 students.
Sharp recently completed her doctorate in urban higher education leadership through Jackson State University's executive Ph.D. program and dedicated her dissertation to her younger self. 
"This is who you always were anyway. Welcome back. I knew that you could do this the whole time," all-grown-up Kenya tells her 18-year-old "delinquent" self.
Now she has found a niche, encouraging other scholars — especially graduate students of color — to persist through an Instagram page she founded to overcome her own self-doubt. 
"Scholar Stuff was a page on Instagram that I started about a year and a half ago just as a way to share my experience as a grad school student at Jackson State," she says. "I was going through a lot of emotions: imposter syndrome, [questioning] 'can I do it?' … still working full-time." 
Sharp figures that, if she was going to be on social media anyway, she might as well share her story about graduate school, as possible inspiration to others.
"I didn't have any real goals for it, then it started to grow," Sharp says. Now at just under 10,000 followers, the page serves as a light, fun place where graduate students can go "and get tips and share a laugh about something that only grad students will understand," she says. It has also grown to include an apparel line, which Sharp says she's really excited about, but which also wasn't originally one of her goals. 
"I wanted to take pictures just to be part of my aesthetic on Instagram," she says. "I was looking for cool t-shirts that said cool stuff for grad students, and there was just whack stuff." So she took matters into her own hands and developed a line of shirts that she wanted to wear herself. 
"One thing that being a grad student taught me is you find where there's a gap and you fill it – that's what you do when you do research," says Sharp, acknowledging that some people will take exception with that definition of research, but insisting that when done right, that is its true goal.
The same principle applies to student success, her approach to her career and her approach to life in general: identifying needs and filling them, just like others have done for her.
Building a social network, too, can be key to student success. "Meeting people and who you know," says Sharp, "really having social capital and building relationships with people is really a piece of the puzzle of leadership."
Sharp is particularly thankful for the guidance and support of Dr. Herman Felton, whom she first met when she was director of residence life at Livingstone College, and he was chief of staff. 
 "My experience with leadership is also about doing the work myself," says Sharp. "I did a lot of good work myself, as far as understanding the space of higher ed, going to school, getting the credentials necessary to move up into a leadership position."
There was a time when she dreamed of applying all her experience to become president of an HBCU one day, but now she is not so sure. Sharp is currently serving as an assistant dean of student success at North Carolina A&T State University in Greensboro, one of the largest and most recognizable HBCUs in the country. She says it is the family environment of HBCUs that keeps her planted, but she'd also like to continue exploring ways she can make an impact on students through other platforms as well.
"Everything is not about monetization for me," Sharp says. "I really want to connect with people around the world who are like-minded, even if we don't have everything in common."