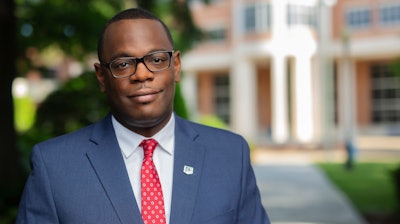 As leaders of Historically Black Colleges and Universities (HBCUs) welcome new and returning students this fall, they face the usual challenges associated with the start of a new school year with the additional challenge of managing upticks in COVID-19 cases.
However, historically Black institutions may be well-positioned to withstand an incursion of the highly infectious Omicron BA.5 subvariant as HBCU campuses have fared better than others in managing the pandemic. If past results are a predictor, they will be prepared for the coming year, according to a 2021 research paper.
In the open access article, "Pandemics of COVID-19 and Racism: How HBCUs are Coping," published on the National Institutes of Health (NIH) website, Fort Valley State University professors Dr. Komanduri S. Murty and Dr. Tamara B. Payne found that HBCUs were more successful in their efforts to mitigate COVID-19 on their campuses than their non-HBCU counterparts. In fact, they also fared better than their communities at large.
The study cites the COVID Racial Data Tracker — a collaboration between the COVID-19 Tracking Project at The Atlantic and the Boston University Center for Antiracist Research — and the New York Times' "Tracking the Coronavirus at U.S. Colleges and Universities" as well as the Centers for Disease Control and Prevention, the U.S. Census Bureau, personal interviews, and peer-reviewed articles.
"HBCUs experienced relatively fewer cases than non-HBCUs (as well as among the general population) in each state," the article states, noting these findings:
• HBCUs managed to attain higher student compliance with the institutional guidelines in terms of social distancing and mask-wearing.
• HBCU leaders came up with practical-but-effective strategies for employees' return to campus, and methods to monitor, trace, and report COVID-19 cases that all institutional employees and students could adopt without a great deal of difficulty.
• HBCU instructors adopted alternative instructional strategies to allow students to attend classes either in-person or virtually based on their circumstances.
• HBCU students became more knowledgeable of the COVID-19 risk to themselves, their families, and communities through consistent weekly alerts, which may have resulted in a higher rate of self-protection from the virus.
Keeping the South safe
An April 2021 article in the progressive Southern magazine, Scalawag, titled "HBCUs Are Keeping the Rest of the South Safe," describes how Black higher ed institutions were leading their states when it came to keeping COVID-19 cases low due to on-campus vaccine rollouts and tight safety protocols. "Many HBCUs continue to err on the side of caution and use strict strategies to keep students safe," the article states. "Smaller campus sizes and stringent honor codes have affected how students make decisions regarding their safety and community safety."
For example, when COVID-19 was raging on many college campuses in October 2020, North Carolina Public Radio reported that North Carolina A&T State University, one of the nation's largest HBCUs with 12,000 students at the time, had one of the lowest rates of COVID-19 among public universities in the state. North Carolina A&T had recorded 63 student cases and no clusters. By comparison, Western Carolina University, a predominately white institution, had about 500 fewer students and twice as many COVID-19 positive student cases, according to the report.
HBCU leaders spoke with Diverse staff recently expressing optimism about their plans for the fall, encouraged by their institutions' past COVID-19 numbers. They are balancing their individual campus protocols with state and local requirements and in general. No mandates have been initiated.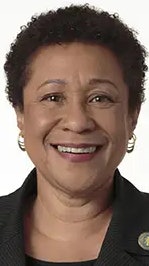 "Our planning is always agile," says Dr. Tonya L. Smith-Jackson, interim provost and executive vice chancellor of academic affairs at North Carolina A&T. "For now, our plan is to open in the fall in our regular operations. We will still be mask optional. We are requiring new students who will be living in the residence halls to present a negative COVID test in order to move into the residence hall." She says any students who have not been tested will be directed to the student health center for testing and those who test positive "are moved to an isolation residence hall."
All of the measures are in compliance with the University of North Carolina System and are explained on the university's Aggies Care website, which details the university's COVID-19-related protocols. The website states that "the university will continue to provide masks to anyone who requests them." It describes efforts by the university's research department, including wastewater surveillance testing to assist in early detection of COVID-19 spikes on campus. North Carolina A&T's COVID-19 Dashboard shows there were 10 positive student cases for the last week of the spring semester with no positive employee cases in the 255 tests administered.
Smith-Jackson explains that the campus is also using "a visual campaign" with signage to encourage students to get tested if they are symptomatic and encouraging students to get vaccinated against COVID-19 and take safety precautions on campus "since we know that BA.5 is highly infectious. We are realizing that we have to live and adjust to COVID, and that many of the same precautions that worked before will work now."
"I think overall, employees and students have adapted very well," she says, commending their "cooperation and the embracing of new forms of working and new ways of engaging in the classroom. Our teams have been outstanding in that area."
Individual choice prevails
Smith-Jackson says current practices encourage rather than mandate.
"It's an issue of choice. Once we went mask-optional we respect[ed] people's choices, their decision to wear a mask or not wear a mask," says Smith-Jackson, noting her own research background as a Ph.D. in psychology/ergonomics from North Carolina State University. "As for me, I strongly encourage people to get vaccinated [because of] the science … science has indicated that vaccines make a difference.
"We do our very best not to impose our beliefs on others," she continues. "If someone's choice is not to be vaccinated for whatever reason … it's an opportunity for students to talk and debate. We encourage people to have these discussions, to have the dialogue and use these as teachable moments. It is about co-existing; you might have a difference [of opinion] but it's a matter of how to get along and understand one another."
Thomas K. Hudson, president of Jackson State University, emphasized the word "voluntary" in a recent interview with Diverse about COVID-19 plans for the fall. That includes masking, vaccines, and testing.
"Right now, we're going to stick to the plan that everything is on a voluntary basis," says Hudson, explaining the exception that students are required to have a negative test when moving into residence halls. "We felt we did a number of things to help mitigate the risk and help mitigate the spread of COVID on our campus, and we feel we were successful in managing the positive cases we had."
Hudson says many protocols are based on rules set forth by the Mississippi Institutions of Higher Learning. He says voluntary vaccines and testing were made available on campus, which also adopted a mask-optional policy based on a city ordinance.
JSU experienced only 40 reported cases out of about 7,000 students and 1,200 faculty and staff last semester, according to Hudson, who attributed the numbers partly to cooperation from the campus community.
"We were very fortunate," says Hudson. "People were pretty vigilant about their own health and the health of others.Of course, we're monitoring the cases, and we will continue to look at the conditions on the ground and determine if some course corrections are needed. We are aware that some cases are on the rise, however. We will continue to offer the vaccination clinic; we'll continue to offer free testing on campus … and it will continue to be on a voluntary basis."