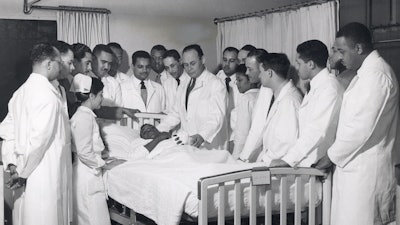 A report from the Association of American Medical Colleges sounded the alarm; the U.S. soon could see a substantial shortage of more than 120,000 physicians nationwide.
In The Complexities of Physician Supply and Demand: Projections From 2019 to 2034, the association projects that the shortfall could be anywhere from 37,800 to more than 124,000 physicians nationwide by 2034. If there were enough Black doctors, perhaps that projected shortfall could be averted.
An estimated 35,000 Black medical school graduates may have been available by 2019 to increase the physician workforce in the country had some of the historically Black medical schools that trained them remained open, according to research published in a JAMA Network article, Projected Estimates of African American Medical Graduates of Closed Historically Black Medical Schools.
"During the first two decades of the 20th century, the number of medical schools that provided training to African-American students rapidly decreased, a development associated in part with the 1910 Flexner report, which recommended that, among the historically Black medical schools, only the Howard and Meharry programs should remain operational," writes Dr. Kendall M. Campbell, senior associate dean for academic affairs for the Brody School of Medicine at East Carolina University, with colleagues.
Campbell and his fellow researchers conducted an observational economic evaluation of historically Black medical schools that shuttered after the Flexner report and four that remained open. They used steady and rapid expansion models to evaluate how the closures of these schools affected the number of Black medical school graduates.
Between the late 1800s and the early 1900s, there were 13 historically Black medical schools that operated in seven states, from Louisiana to Pennsylvania, according to the JAMA Network article. They shuttered after the Flexner Report, but before they did, the schools collectively graduated more than 700 Black doctors, the researchers found. Today, there are four historically Black medical schools in operation: Meharry Medical College, Howard University College of Medicine, Morehouse School of Medicine, and Charles R. Drew University of Medicine and Science. More are planned.
The Flexner Report, a book-length, landmark document published in 1910, evaluated U.S. medical schools and resulted in transformative changes to the entire medical education system with the recommendation to close about 75% of the nation's medical schools, five Black medical colleges among them. Howard University in Washington, D.C., and Meharry Medical College in Nashville, Tenn., were deemed worthy to survive. In the last century, Howard and Meharry trained most of the nation's Black doctors.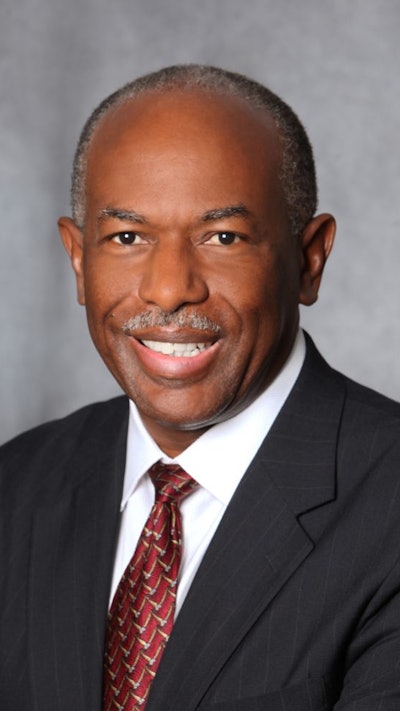 Meharry President and CEO Dr. James E.K. Hildreth criticized "racism and bias in that report."
"By surviving, Flexner basically recommended that our [Meharry] doctors be dedicated hygienists," says Hildreth. "He didn't believe that Black physicians were ready to do anything more for Black patients."
Hildreth says the report's author wrote that "the schools were in no position to make any contribution of value to the solution of the problem." He says a century later, the impact of the 1910 report on Black medical education has been crippling.
While the researchers wrote that "investing in the creation of additional medical schools at Historically Black Colleges and Universities may have long-lasting implications for the size and diversity of the physician workforce in the U.S," Hildreth and others in medical education believe that training enough physicians to diversify their workforce and close the racial healthcare gap is not the responsibility of HBCUs alone.
"If those five schools had survived and were permitted to continue," Hildreth suggests, "we probably would have thousands and thousands more Black and brown physicians in practice today." Based on their historical research and economic modeling, Campbell and his colleagues agree.
Opening of new Black medical schools
In the next few years, the number of Black medical schools is expected to grow from the current four to six, and so are opportunities to expand training programs and reach across the South — efforts that can help move the needle on diversifying the physician workforce, improve healthcare access in communities of color, and reduce health disparities, according to Dr. Reynold Verret, president of Xavier University of Louisiana (XULA) in New Orleans. Verret announced plans in April for a medical school at XULA.
"Experts agree the way to address the physician shortage is to create new medical schools, but diverse representation requires a further step," says Verret. "In the last century (and since the Flexner Report), there have been few new medical colleges until recently, and only one at a Historically Black College and University. XULA is examining the option to change that narrative."
Xavier University of Louisiana
XULA is the only historically Black, Catholic university in the nation, enrolling approximately 3,600 students in Fall 2021. Despite its size, XULA consistently produces more Black students who apply to and then graduate from medical schools than any other institution in the country.
Verret has helped the university maintain that coveted slot since he succeeded Dr. Norman Francis as president in 2016.
"We're No. 1," says Verret, a biochemist and immunologist. He says XULA expects to be in a unique position, in a few years, to train its own — and address the dearth of Black doctors and research scientists. He suggests a modest start with an inaugural class of about 50 medical students.
The idea for a medical school did not begin with the pandemic, says Verret. It has been "several years" in the making. Providing a training ground for practitioners and researchers of color has been the driver, he tells Diverse.
"The issue of health disparities that we have been chasing for quite some time is also an issue of representation," adds Verret. He wants to grow the number of researchers of color in health care who are at the table and "asking the questions — questions about what disease processes you're addressing and what determinants that affect health care you're addressing."
The medical school project entered the planning phase earlier in 2022, but XULA has had the prescription for training future Black physicians for nearly a century, says Verret. With a strong but often underfunded science program, the university began producing its first medical school students not long after opening its doors in 1925.
Morgan State University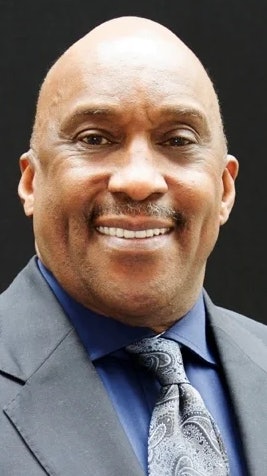 Morgan State University, a public HBCU in Baltimore, is preparing to bring a new medical school to its urban campus. As soon as Fall 2024, the proposed institution, the School of Osteopathic Medicine at Morgan State University, expects to admit its first class of about 75 future physicians, the school's founding dean, Dr. John W. Sealey, told Diverse.
The school is currently seeking approval, undergoing an extensive accrediting process. It would be the first osteopathic medical school at an HBCU and the only such school in a region that spans Maryland, Delaware, the District of Columbia, and Northern Virginia. Sealey says the new medical school will be a privately funded, for-profit institution, and not operated by Morgan State, a public HBCU in the University of Maryland System. The school represents a public-private collaboration.
"We do not get any money from Morgan or from the state," says Sealey, who practiced cardiothoracic surgery for more than two decades and was most recently associate dean of clinical medicine at the Arkansas College of Osteopathic Medicine.
Sealey was hired by Denver-based Salud Education LLC. Morgan State reached an agreement with Salud that will allow the new medical school to be built on its campus without spending state funds. Salud would raise the estimated $120 - $130 million in capital it will cost to open the new medical school with plans to build a 181,000-square-foot facility on land leased from Morgan, says Sealey. The deal is seen as a unique opportunity to further the progress happening at Morgan in a way that could benefits the city of Baltimore, the state, and the nation.
Baltimore already has two medical schools, the Johns Hopkins School of Medicine and the University of Maryland School of Medicine. Both are affiliated with their respective hospitals. The proposed School of Osteopathic Medicine at Morgan State University could vie with the Charles R. Drew University of Medicine and Science in Los Angeles and XULA to be the first new medical school on a Black college campus since 1966.
Charles R. Drew University of Medicine and Science
Charles R. Drew University of Medicine and Science (CDU) could have its first class of about 50 students to its proposed four-year medical degree program by 2023, says Dr. Deborah Prothrow-Stith, dean and a professor of medicine at CDU. "We've been planning this in earnest for five years," says Prothrow-Stith, formerly an emergency medicine physician and previously an assistant dean at the Harvard University School of Public Health. "It is a large goal to open a medical school program. It's also a long process and a big deal, and the time is now."
Prothrow-Stith says contributing to the launch is the need to address racism as a public health threat. The COVID-19 pandemic, which illuminated long-festering racial health gaps, gun violence, trauma, and George Floyd's murder, "have all helped to create this kind of threshold," Prothrow-Stith explains. "Now, CDU has an opportunity to respond." They found themselves at a similar threshold moment in 1965 when the Watts region of Los Angeles erupted.
"We [CDU] have a remarkable history that was born out of the Watts revolt. It was at that intersection of health inequities and police brutality that sparked CDU," Prothrow-Stith tells Diverse in a 2020 interview. Planned is a new medical school facility that will be built on the CDU campus in South Los Angeles on the Watts-Compton border, and an independent, four-year medical degree program that is expected to begin training about 60 students a year starting in Fall 2023.
Since 1979, CDU has partnered with the David Geffen School of Medicine at UCLA to train 28 medical students a year. Prothrow-Stith says the partnership with UCLA will continue. In June 2022, CDU received a one-time allocation of $50 million from the State of California to support the new medical degree program. CDU plans to use the funding to increase the number of Black medical graduates practicing in California by almost 30% and the number of Latinx graduates by nearly 20%," states CDU President and CEO Dr. David Carlisle in a statement.
Morehouse School of Medicine
Through a recent $100 million partnership with CommonSpirit Health, one of the nation's largest healthcare providers, the historically Black Morehouse School of Medicine (MSM) in Atlanta plans to grow its current medical degree program and expand its reach over the next decade.
"We are going to open up five regional medical campuses," says MSM President Dr. Valerie Montgomery Rice during an NPR interview. "As we build out these programs, we will have over 300 more Black residents, and you will see us doubling our medical student size. We have 110 students per year. We will go up to 225 students over the next five years."