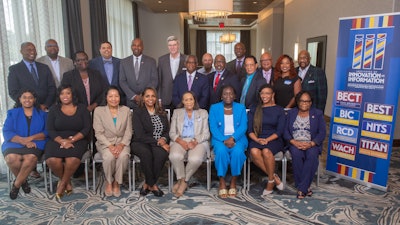 Fueled by the vision of State Senator John L. Scott Jr., seven Historically Black Colleges and Universities (HBCUs) have formed South Carolina's Institutes of Innovation and Information (SCIII), a collaborative of educational institutes that aims to boost state funding, attract corporate partners, and increase scholarships and internship opportunities for students.
The schools are South Carolina's four-year HBCUs — Allen University, Benedict College, Claflin University, Clinton College, Morris College, South Carolina State University, and Voorhees University.
A 2018 evaluation showed that the seven HBCUs were losing students as they struggled to pay tuition, according to Scott. State funding was relatively small, and Scott began to work on increases.
"The challenge was 'what do we need to do to be able to get these students more prepared to meet the corporate world and the challenges as [professionals]'," says Scott. "The other part was what do we need to do so the corporations take an interest in these kids going to HBCUs. Third, we looked at the loss of people in rural counties.
"The economic picture was getting worse," he continues. "I began to look at a model that I thought could help to fix it. That's when we came up with SCIII."
The South Carolina General Assembly appropriated $18 million toward the development of educational institutes at each of the seven HBCUs. Each institute is expected to have specific focuses and disciplines and to look at issues affecting South Carolina. The goal is to engage corporate partners to increase scholarship opportunities and internships.
Time to begin
"I'm glad that Sen. Scott had the foresight that the seven HBCUs in South Carolina can accomplish more collectively than we can individually," says retired U.S. Army Col. Alexander Conyers, who was named president of South Carolina State University in April after serving as interim president since July 2021. "Learning the deep dives into the different missions of each institution and then being able to crosswalk those missions with my own institution to see where we can gain efficiencies."
Scott wants to bridge the gap between the HBCUs and corporations.
There was an examination of what each institution was doing so their institutes could emphasize that school's strengths. SCIII will foster collaboration, which the schools have not done to any significant extent in the past.
"We've been fighting over little money," says Scott. "There's real money out there if we follow the rules, and the rules are accountability, transparency, growth, development, and participation. We have begun to teach, provide consultant services and, through government entities and private sector folks, talk to them about what they can do collectively."
Representatives of the seven institutions along with Scott and SCIII Executive Director Dr. Gwynth R. Nelson met in July to discuss details, each speaking about what they wanted to accomplish. Each institute is expected to create a proposal that lists goals and objectives for the next year and how they expect to use their funding.
"We will have a review board look at that information and determine if they're meeting the requirements and standards that are set forth in the legislative determination," says Nelson.
Nelson says each of the seven schools has grappled with funding for scholarships and internships. Enrollment and retention have been issues across the board.
"Now that we're able to come to the table collectively instead of singly, I think they understand there's power in numbers," she says. "When you work together and we have synergy, we can do more."
Conyers, a graduate of the university he now heads, says he was a participative leader in the military and is so now, which helps build consensus as South Carolina State and the other six HBCUs move into the future. As the only public institution of the seven and the largest, it will be able to access certain sources of funding and share information and resources with the other schools.
Institutes
"The institutes will help all of us lift our profiles to help attract more students," says Conyers. "Being part of this will help elevate all of us as we continue to look for ways to grow enrollment and retain students."
Three schools — Morris, Voorhees, and Claflin — have already launched their institutes, but all seven will be centered around bringing innovation to the students, the community, and the state. Each institute will have a different name, brand, and mission.
The institute for South Carolina State will be BECT (Business Science, Environmental Science, Communication Studies and Transportation).
"We have strong programs in all of those areas, but [by] being able to consolidate and work with the overarching institutes, I think we will gain some efficiencies," says Conyers. "South Carolina is a transportation state. We have Boeing, Volvo, and BMW. We're looking forward to working with these industries in order that South Carolina State can help position the state in solving some of its issues."
Benedict will be BEST (Business, Entrepreneurship, Science and Technology). Allen will have BIC, to foster innovation and educational opportunities related to careers fostering civility in South Carolina communities. Morris' institute, NITS (Network Information Technology and Network Security), rolled out on April 12. Voorhees has RCD (Rural Community Development). Claflin has TITAN to foster innovation in fields related to teaching and nursing. Clinton will have WACH (Wellness and Health).
"If you have an individual or an organization that is interested and provides internships … then we can say we have these institutes that specialize in getting the best and the brightest of the health and the wellness students, for example," says Nelson. Collaboration will enable students to take courses at more than one school, thus giving them complex skills to take into the workforce.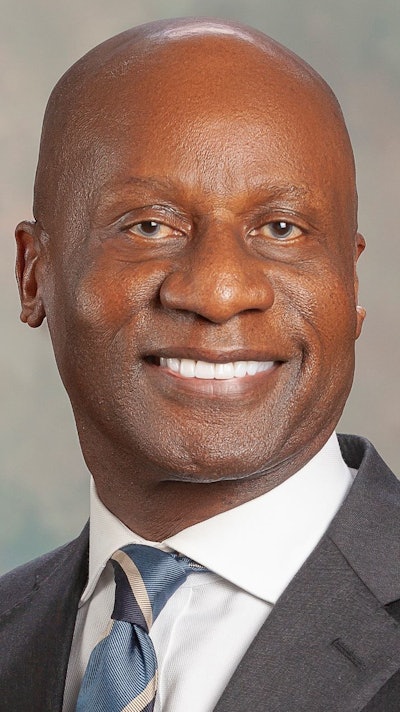 "Our focus is on cyber security," says Morris President Dr. Leroy Staggers. "We have a major as well as a minor and some certificate programs already established, and we're in the process of acquiring staff, expert faculty. We've spent close to $400,000 in equipment to set up a state-of-the-art laboratory. We want to be able to train and educate professionals at all different levels … for South Carolina and even beyond."
Funding for these institutes expands possibilities in terms of recruiting top faculty and staff. Staggers says Morris will be able to afford to hire faculty with the highest credentials. Funding for equipment and resources will give students the type of experience they will need to vie for top jobs. He also looks forward to recruiting top students who will be attracted to the institute as well as the scholarship and internship opportunities.
"I see each of the HBCUs not only focusing on their specific institute, but also sharing some of the research and some of the skills that they will be focusing on," Staggers says. "It's a great opportunity for HBCUs to let the state, the country and the world know that these schools have quality programs in a unique way."
Long-term vision
The SCIII Foundation will pursue private and federal funding to support and assist the seven HBCUs by providing resources and network partnerships with leaders in the business and philanthropic world. Asking for funding for the foundation, says Scott, will increase access, and funds will then be allocated to each of the schools. Private sector members of the SCIII Foundation board are expected to be announced soon.
"It's my hope that they can go out and solicit for all of us versus seven of us perhaps soliciting the same entities or corporations," says Conyers. "It's our hope that SCIII will be able to do that on behalf of the collective. That will allow us to focus on some of the things we do best, such as alumni giving, and increase alumni giving across the board."
Nelson says one of the goals is to keep the graduates of these seven HBCUs in the state of South Carolina, but if they venture out, they will still be part of a strong alumni base. Staggers notes that these seven HBCUs serve a population that needs what these schools have to offer, and this extends the scope of the opportunities.
Scott envisions retraining faculty so they can move beyond theory to the practicality of today's work world. Long-term, he says he sees today's students at South Carolina's HBCUs becoming high-level management in corporations and creating successful small businesses. He also envisions them returning to rural communities and redeveloping these communities.
"That money makes a big difference for real development, creation, enhancement, and expansion," Scott says. "I can see a brighter South Carolina for kids who've gone to HBCUs."