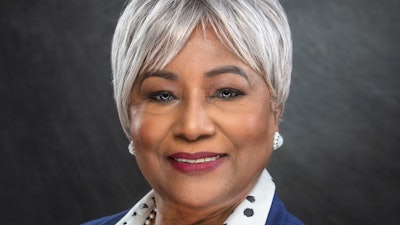 America is having a moment when it comes to social justice and equity. It's been nearly 50 years since we have experienced the kind of pronounced and coordinated calls for equity that we are currently witnessing. Corporations, activists, nonprofit organizations, and communities are making commitments to ensure that the future we provide the next generation is one that is shaped by all of us.
When thinking about the role we all have in shaping our future, I need to lift up the role that Historically Black Colleges and Universities (HBCUs) have in shaping a more equitable future. I believe that, of all the affinity groups in the world, HBCUs are the world's most experienced and capable engines for equity.
HBCUs have earned a reputation for providing students, especially Black students, with a transformational college experience. An experience that is grounded in culture and leads to personal empowerment, professional opportunities, and vast career networks. This experience equips them to become leaders who transform the workplace, communities, and the world.
The HBCU tradition of preparing transformational leaders is remarkable in that we often serve students who are disenfranchised and offer them an experience that prepares them to soar. A recent report, HBCUs Transforming Generations: Social Mobility Outcomes for HBCU Alumni, by UNCF (2021) notes the following:
HBCUs serve more economically disenfranchised students than most U.S. institutions. The percentage of HBCUs that educate low-income students compared to the nationwide average is nearly 30% higher. Compared to other institutional types, HBCUs' average access rate is more than twice that of all institutions nationwide and five times that of "Ivy Plus" institutions. These access rates reflect that more than 70% of HBCU students are Pell Grant-eligible, and 39% are first-generation college students. On average and across institution types, when it comes to mobility rates, HBCUs outperform all other categories. They are double the national rate, the primary post-secondary driver for moving Black Americans from poverty to the middle class.
From the Rev. Dr. Martin Luther King Jr. to U.S. Vice President Kamala Harris, both educated at HBCUs, these institutions are perfecting a process for getting the absolute best out of students that many refer to as disenfranchised.
I urge those looking to advance equity to embrace opportunities to make substantial investments in HBCUs and partnerships that scale HBCUs to prepare the disenfranchised to succeed.
To earnestly discuss making investments in HBCUs, we must close the debate questioning whether HBCUs are still relevant. I currently serve as the president of Saint Augustine's University, which was chartered as Saint Augustine Normal School and Collegiate Institute on July 19, 1867, by the Episcopal Church. Today, the university demonstrates its relevance by making a significant economic impact in the city of Raleigh, N.C. We are the heartbeat of Southeast Raleigh — the advocate for the Black community, businesses, and entrepreneurs. We share among the HBCU network in North Carolina a mission marked by resiliency in the face of adversity, a passion for upward mobility for Black Americans, and a sense of racial and social justice.
In addition to our ability to get the most out of our students along their journeys to become transformational leaders is our enduring impact on their lives, best summed up in a letter I recently received from an alumnus.
In the letter, they shared that they are a "proud1952 alum of Saint Augustine's University." The alumnus continued, "I still hold dear the memories of the years that I spent there and how that time laid the foundation for what has been a blessed life. I am now 92 years old. As I consider what legacies I want to have, Saint Augustine's University must be included." The letter concluded by sharing a generous donation to establish an endowed scholarship at Saint Augustine's University.
HBCUs create connections that endure through trials and obstacles students inevitably face.
Saint Augustine's University, like other HBCUs, has left an indelible mark on graduates' lives. It has educated leaders, scientists, teachers, nurtured writers, legislators, journalists, actors, public health professionals, athletes, jurists, and business and spiritual leaders.
The American Passport includes a quotation by Anna Julia Cooper, who studied at Saint Augustine's University: "The cause of freedom is not the cause of a race or a sect, a party or a class — it is the cause of humankind, the very birthright of humanity."
Our work begins with an understanding that each HBCU is unique with a distinct culture, each program and classroom with its own personality. The Saint Augustine's University community is anchored by our commitment to student needs and the university's sustainability. We all strive to help students get the most out of the experience. The return on the investment you make in an HBCU is students' upward mobility.
The "second curriculum" and "communitas" further set HBCUs apart from other learning communities.
Jelani M. Favors' explains in his book, "Shelter in a Time of Storm: How Black Colleges Fostered Generations of Leadership and Activism," that the "second curriculum" created a pedagogy of hope that's grounded in the empowerment of students. Favors defines "communitas" as offering a conceptual framework to describe the vital space that Black colleges provide — one that offers shelter from the worst elements of white supremacist society."
Inspiring hope for our students and providing them with shelter from systemic barriers and injustices that seek to limit their potential is as relevant today as it has ever been. The times we face are defined by loud calls to strengthen social justice and filled with commitments to advance equity. HBCUs exist, and are prepared, for these times.
Dr. Christine Johnson McPhail currently serves as the 13th president of Saint Augustine's University in Raleigh, North Carolina. She is a major professor with Kansas State University and formerly served as a professor of higher education at Morgan State University and president of Cypress College.
The Roueche Center Forum is co-edited by Drs. John E. Roueche and Margaretta B. Mathis of the John E. Roueche Center for Community College Leadership, Department of Educational Leadership, College of Education, Kansas State University.