Thirty days into her new presidency at Dillard University, Dr. Rochelle Ford remarked on how the New Orleans campus had been ahead of the curve, creating online courses after Hurricane Katrina's destruction made in-person learning impossible.
This was years before the COVID-19 pandemic prompted a global surge in virtual instruction, setting off a frenzy for less-prepared institutions, says Ford. She credits those online classes with helping to place Dillard among a relative shortlist of colleges that, against the tide of declining U.S. college enrollment in recent years, have seen an uptick in their enrollment.
"The fact that we are holding steady is a positive," Ford says of Dillard's current roster. The university has 1,252 students, up from 1,213 students a year ago. She expects the enrollment numbers to increase this fall.
"Some of our students are still your 18- to 21-year-olds, but many also are working full time," she observes. "Some of them are parents. The valedictorian in the cohort that just graduated, one of our top students, was a working mother in that online and evening program. Many students need that greater flexibility. And we are accommodating the whole student."
Ford and other observers contend that such accommodations, alongside a general embrace of Blackness, may account partly for rising enrollments some historically Black colleges and universities (HBCUs) are experiencing. While campuses are not due to send their official enrollment data to federal statisticians until after the fall semester is solidly underway, some education watchers and campus leaders are attributing HBCU enrollment spikes to, among other triggers, today's racial turbulence.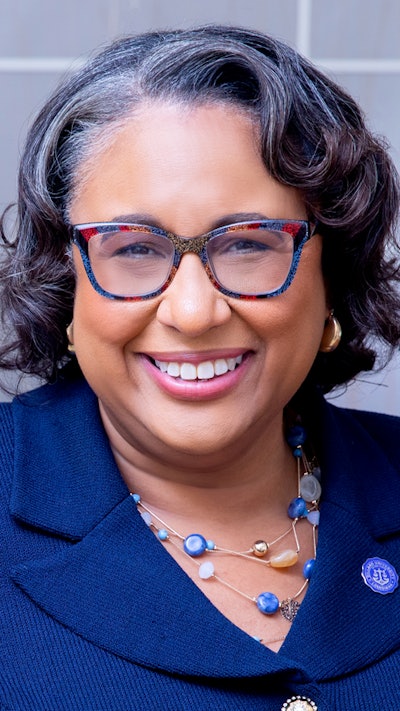 There is a multiplicity of reasons, according to Dr. Michelle Purdy, an education professor and researcher at Washington University in St. Louis. She says the social justice movement, Black Lives Matter, gained momentum as young people were deciding where to go to college.
"Those who identify as Black Americans are grappling with 17 years, 18 years of what it has meant to grow up Black in the United States," Purdy told Diverse. "They were learning about a Black president in day care, in pre-K and kindergarten and lower school. They have felt that sense of pride, of promise. These kids also have come [of] age with Trayvon, Michael Brown, Ahmaud Arbery, George Floyd, Breonna Taylor."
Bomb threats continue
Among other HBCUs where enrollment has surged are South Carolina State University, North Carolina A&T University, Prairie View A&M University and Howard University, according to news reports. This, in a time when the FBI clocked bomb threats against two dozen HBCUs on a single day last February, allegedly made by white juveniles.
Yet, The Washington Post wrote in February 2022 that its analysis found that several HBCUs last spring had been enrolling students at pre-pandemic rates, during a period when the head count at predominantly white schools was falling.
The surge in Black enrollment at HBCUs roughly extends back to, at least, 1976. Between then and 2020, when there were 52 public and 49 private HBCUs, Black student enrollment at HBCUs spiked 11%, according to the National Center for Education Statistics. Between 1976 and 2010, there was a 57% rise in the overall number of HBCU students, roughly a quarter of whom are not Black. During the next decade that overall figure had fallen by 15% to a total of 279,000 in 2020.
By comparison, according to the education center, there was a 91% enrollment spike at all the nation's colleges and universities, combined, between 1976 and 2010, followed by a 10% drop during the next decade. In 2020, enrollment at all those institutions was 19 million.
Additionally, U.S. undergraduate enrollment dipped 4.7% from spring 2021 to spring 2022, according to the National Student Clearing House Research Center, resulting in an undergrad student body that was 1.4 million students short of its previous count. Community colleges suffered the most loss. And when graduate students were added to the mix, the decline was 4.1% during the same period.
Dr. Michael Sorrell, president of Paul Quinn College, told Diverse that his Dallas campus has endured its own enrollment ups and downs, including during the pandemic. Sorrell was No. 34 on Fortune's 2018 list of The World's 50 Greatest Leaders, partly for shoring up the previously struggling college. He says it is reasonable to ask if these racially fraught times have driven more Black students to HBCUs, which have drawn a certain kind of Black student. He says an HBCU acts as both a refuge and fortress to students.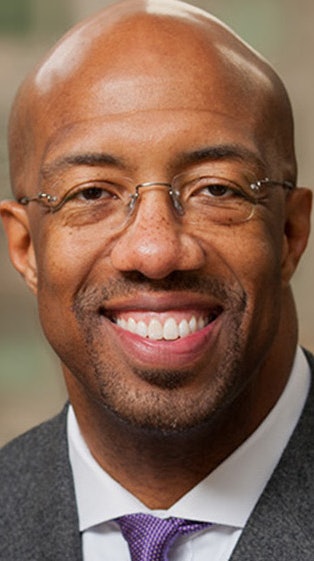 Seeking safe spaces
"Some want to attribute these increases to politics and to what is a particularly hostile environment in this country right now," Sorrell says. "African American and Latino students want to be in safer, more nurturing places. But, for us and other campuses, there has always been a significant amount of students who've been passionate about being in this space, about being at an HBCU."
HBCUs also appeal to students' efforts to closely couple work and college experiences. At Paul Quinn, every undergraduate earns college credit while employed in a job related to the student's studies and career goals. That is one part of a multi-pronged strategy and sensibility aimed at keeping students from graduating from Paul Quinn with more than $10,000 worth of debt. Tuition and fees for bachelor's degree candidates learning online amount to roughly $15,000 a year at Paul Quinn. The college rethought its mission and audience when the pandemic shuttered in-person classes.
"What we are seeing is an interest in our product that transcends the applicant who, immediately, is just out of high school," Sorrell says. "There's an uptick in interest from adult learners, even while we also are maintaining interest from those traditional-age students ... But we've been totally surprised by the interest in the online space, including by those adult learners."
Ford gives a similar assessment, noting that part of Dillard's slowly, steadily rising enrollment stems from its Acadeum collaboration. Acadeum is an online course-sharing platform aimed at helping colleges and universities retain students and offer them a wider array of classes. Ford says such ventures are critical to HBCUs even as they continue to set themselves apart in the eyes of Black collegians who prefer the ways in which HBCUs differ from predominantly white institutions.
"Our students feel free to bring their whole selves into the classroom, the way they walk and talk and move and are," explains Ford. "We are unapologetically an historically Black institution ... When you have a country that will not let us talk about history through a racial lens, at a place like Dillard, you have the freedom to explore our past, the entire African American experience."
Black students who opt for HBCUs, in this cultural moment, range from those who navigated top prep schools and those hailing from hardscrabble high schools, according to Washington University's Purdy, author of "Transforming the Elite: Black Students and the Desegregation of Private Schools."
"They come to college with ideas and thoughts that I didn't know until later in college, maybe grad school," Purdy says. "They come with a different tool kit and identity."
Purdy says she believes students want to be in environments where their ideas and thoughts, and their identities, are honored and their needs are fulfilled academically, socially, and emotionally.
"There's also the mental health piece," she continues. "Students are concerned about their mental health. And so are their parents — in new and different and profound ways that drive these decisions about attending an HBCU."