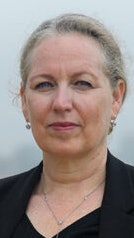 As colleges and universities are beginning the fall semester against an already formidable slate of challenges including continued cases of COVID-19, they have been hit with yet another potential health crisis, the monkeypox virus. Because of its impact on young men, monkeypox is a growing concern for college administrators.
The U.S. has the world's largest outbreak of monkeypox, according to the Centers for Disease Control and Prevention (CDC). The country's first case was confirmed May 17. The number of confirmed U.S. cases had reached more than 14,000 as of Aug. 19. Globally, the number of cases surpassed 41,000.
In August, the medical websites WedMD and STAT reported that at least five universities in the U.S. had confirmed cases of the virus among members of their campus communities over the summer, specifically Georgetown University and George Washington University, both in Washington, D.C.; the University of Texas at Austin; and Bucknell and West Chester universities in Pennsylvania.
More cases were confirmed by Penn State, the University of the District of Columbia (UDC) — an historically Black institution — and American University (AU) in Washington, D.C. Health officials at the schools handled notification to their campus communities in disparate ways, ranging from bold campus-wide emails and website announcements to statements buried deep within notices about COVID-19 or other health advisories.
"Last week, we identified the first presumptive cases of monkeypox in the AU community," Dr. David S. Reitman, medical director of AU's Student Health Center, wrote in an Aug. 8 email to the campus, which he shared with Diverse. "The individuals, who live off campus, are isolating and recovering well, and we are providing support." Although his letter used the plural, Reitman told Diverse via email Aug. 22 that only one case had been confirmed.
Leeann Hall, UDC's vice president for marketing and communications, provided Diverse with the latest COVID-19 and monkeypox updates, which included the notification that "the University has recently confirmed one Monkeypox case among our population. The individual experienced no symptoms the last date they were on campus; however, we have extensively cleaned and disinfected the area."
Mounting cases
At Georgetown, Dr. Ranit Mishori, vice president and chief public health officer, issued a letter to members of the university community June 22 stating, "I'm writing to inform you about a presumptive case of monkeypox in a Georgetown community member living off campus near the Main Campus. The individual is currently in isolation and doing well, and we are providing support and resources." Mishori also explained that anyone who had been in recent contact with the individual and identified through contact tracing had been notified and would be monitored by health officials. Mishori later told The Washington Post that Georgetown officials were aware of two recent cases within their community.
At GWU, officials announced its first case of monkeypox June 28 in an email to the campus. Two days earlier, on June 26, GWU's Milken Institute School of Public Health and the D.C. Center for AIDS Research (DC CFAR) cosponsored a citywide virtual seminar "Educating the GW and D.C. Communities about Monkeypox" to share information about MPX with the GW and D.C. communities."
On Aug. 17, Penn State posted an announcement in the campus life section of its website stating, "The Pennsylvania Department of Health has confirmed that a student at Penn State's University Park campus tested positive for monkeypox on Aug. 13. The patient resides off campus, has been seen by health care providers, and is currently isolating and recovering."
At Bucknell in Lewisburg, Pa., Dr. Catherine O'Neil, director of Bucknell Student Health, sent a university-wide email Aug. 2 regarding its first case. The email obtained by Diverse begins, "Dear Bucknellians, A member of the campus community has been confirmed as testing positive for monkeypox. This individual is isolating off campus and is not considered a risk to the community."
The email advised that anyone who tested positive for monkeypox and was not yet on campus, "do not come to campus" and instructed them to contact Student Health for further instructions. For those who tested positive for monkeypox "and are already on campus, isolate and contact Student Health immediately. If you believe you might have monkeypox and are not yet on campus, contact your local health care provider or hospital to arrange for a test prior to coming to campus."
At UT Austin, a July 25 University Health Services blog stated, "On July 17, a representative for University Health Services at UT Austin confirmed a case of monkeypox in the university community," and provided a link to an article in the campus newspaper, The Daily Texan. The Austin American-Statesman, a major news outlet in the state, in its Aug. 12 edition, quoted Liz Cortes, co-director of UT's student-run Queer and Trans Student Alliance, encouraging the university to do more. "UT, being (one of) the largest public schools in Texas, could definitely be like the leader or the example when it comes to handling the monkeypox, and I feel like right now, they're falling just a little short," Cortes said. "I understand that UT has to balance out how it's going to prioritize both COVID and monkeypox ... but I just feel that they definitely could be doing a little bit more to protect students' health."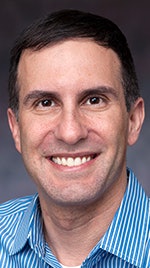 Planning information strategies
While monkeypox has an extremely low mortality rate, according to WHO and CDC, it is transmissible, and cases are rising nationally and globally.
Individual institutions and various associations are planning programs to inform students and faculty about the virus. The American College Health Association has two webinars related to monkeypox scheduled in coming weeks. "Safe Return to Campus: Preparing for Monkeypox and COVID-19" scheduled for Aug. 24, a joint webinar by ACHA, ACE, and the White House; and "Strategies to Respond, Manage, and Mitigate the Spread of Monkeypox," hosted by the ACHA Historically Black Colleges and Universities (HBCU) Coalition, set for Sept. 1.
Some universities that had not experienced cases during the summer used their websites to initiate proactive information campaigns about monkeypox for their campus communities.
In North Carolina, a state with 10 four-year HBCUs, state health and education officials have taken a proactive approach to preventing the spread of monkeypox, pointing out inequities in the distribution of monkeypox vaccines.
According to North Carolina's Department of Health and Human Services, "Black North Carolinians have received less than a quarter of the vaccine doses. Viruses often impact historically marginalized communities first, not because of who they are, but because of systemic inequities that made them vulnerable in the first place. We must understand how this disease spreads and work together to prioritize our resources where they are most needed, helping those most vulnerable immediately, and all of us over time."
Meanwhile, just as monkeypox cases were ticking up across the country and on college campuses, the CDC eased its COVID-19 guidelines Aug. 11, stating that "with so many tools available to us for reducing COVID-19 severity, there is significantly less risk of severe illness, hospitalization and death compared to earlier in the pandemic." Most campus officials are emphasizing that they continue to encourage precautions such as masking indoors, while not mandating protocols, in compliance with the CDC's lifting of the COVID-19 restrictions.