Created in 2005 by Excelencia in Education, Examples of Excelencia is a national initiative that recognizes institutions and nonprofit­ organizations that identify, aggregate, and promote evidence-based practices that improve Latinx student success in higher education. The four entities recognized this year span a diverse geographic area, but they share the mission of uplifting their communities while also creating a broader impact in terms of education and the workforce. Those entities are in the following categories: associate level, baccalaureate level, graduate level, and community-based organization. Following is a profile of the institution recognized as an Example of Excelencia at the graduate level: Master of Science in Environmental Science at the University of Texas at San Antonio.
The Master of Science in environmental science degree at the University of Texas at San Antonio (UTSA) is part of the Tuggle Scholars Program, which is dedicated to mentoring and training graduate students who aspire to become leaders in environmental science and ecology.
Named for Dr. Benjamin Tuggle, former assistant director for science applications at the U.S. Fish and Wildlife Service, the program supports the students through research, writing, and science communication activities that develop their communication and presentation skills.
"The faculty and staff have observed many of the barriers that limit Latinx students and other students of color that might impede their ability to get through the graduate programs," says Dr. Janis Bush, professor and chair of the department of integrative biology at UTSA.
"I would categorize our support into three pillars," Bush says. "One is holistic mentoring where we're available to try to validate and promote a sense of belonging for the students. Two, we try to have inclusive curriculum and make sure that we have experiential learning opportunities to facilitate the development of their science identity. And three is financial support to ease the burden of the cost of the degree."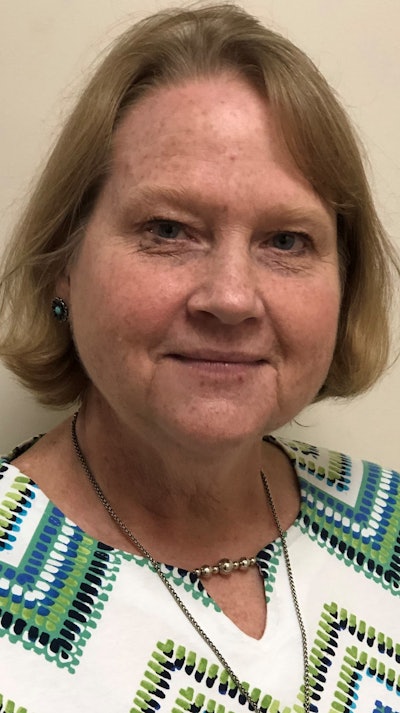 Bush says as the program began to come together, she and other faculty envisioned that in addition to receiving mentorship from faculty and other research scientists, the students would serve as mentors for each other. Wanting the program to have an identity, Bush reached out to Tuggle, hoping the students would see a bit of themselves in him. He insisted that if the program carried his name, he wanted to be integrally involved. Tuggle helped develop the curriculum and experiential learning activities and has created a scholarship.
Tuggle says as he served in executive positions within the U.S. Fish and Wildlife Service, he was baffled and frustrated by the lack of diversity in the boardroom when decisions were being made about environmental issues and public lands. Working with Bush, he wanted to give the graduate students a leg up in terms of some of the government agencies due to their experiences in the program and their demonstration of scientific ethic.
"We want to bring visibility to not only the fact that we're trying to increase DEI (diversity, equity and inclusion), but we're also trying to bring a spotlight to the University of Texas at San Antonio that has a program modified to specifically deal with these kinds of opportunities for their students," says Tuggle. He is putting together experiential opportunities with the U.S. Fish and Wildlife Service, U.S. Department of Agriculture, United States Geological Survey, and other agencies.
"These are the kinds of opportunities I think that when given to minority kids, particularly STEM kids, the opportunity to be exposed to these careers, they will take off like a rocket if they know there are careers, they can be engaged in," Tuggle says.
Another aspect of the Tuggle Scholars Program is being inclusive of family, friends and the community. Although less frequent since the pandemic, there are social events. The goal for the families is to understand the process and be accepting of the rigorous course of graduate study the student is undertaking.
Rather than the often-seen survival of the fittest approach to STEM education, Bush says they've tried to build a culture that favors meeting the students where they are. Faculty met with experts — researchers who have studied underrepresented minorities in STEM — who guided the faculty on effective mentoring.
"Now, it's a culture," Bush says. "The holistic mentoring is support and it's at all levels — it's peer-to-peer, staff, faculty and external collaborators that have the same vision that we have."
Science communication skills are also key — especially in writing. Bush says this helps them complete a thesis and builds science identity.
Rodriguez praised the program's ability to bring employers and students together to work on issues that are pressing locally and nationally. "When they have these strong connections with employers, they're seeing their graduates placed and then their graduates are an alumni connection and they're becoming the supervisors and managers in these spaces," she says.